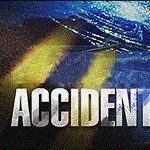 On Wednesday, July 17th the Richland County Sheriff's Office responded to a report of a semi that was struck by a train on Highway 127 near Fairmount, ND.
The driver of the semi, Patrick Carstensen, stated that he was going headed north when he crossed a railroad crossing. The arms then came down upon the cab of the semi, so he stopped. While Carstensen tried to restart the stopped semi he saw a train coming toward him. He then jumped out of harm's way.
The train then struck the semi. No one was injured, but the semi was a total loss. An estimate for the damage to the train was unavailable, though the train was operable after the crash. The accident remains under investigation.
Fairmount First Responders, Fairmount Fire Department, and the Richland County Sheriff's Office all responded to the scene.