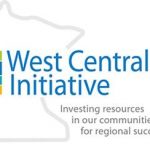 KBMW News
May 24, 2018
Breckenridge and Campbell, Minnesota are two of 18 regional organizations to receive the first Community Change Makers Grant awards from West Central Initiative. Campbell will receive $5,000 for playground equipment. Breckenridge will also receive $5,000, which it will use for Family Community Center Youth Programs.
The Community Change Makers Grant award aims to support projects that aid in the welcoming of new residents, address critical community issues, help with affordable housing and child care, broaden engagement in civic life, and strengthen the ability of nonprofits to secure local investments.
Two more rounds of funding are planned in 2018. Applications for this next round are due July 6th, and applications for the final round are being sought by November 9th.
Go to changemakers.wcif.org for more information.