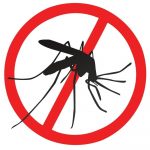 KBMW NEWS
July 12th, 2018
The City of Wahpeton tells KBMW news that a pool of mosquitos tested positive for West Nile virus. Residents are encouraged to take extra precautions to avoid being bitten as a result.
The mosquito that is best known for transmitting West Nile virus, the Culex Tarsalis, is most active from just before sundown through the early morning hours.
To help reduce risk, the North Dakota Department of Health recommends using insect repellent containing DEET, limiting outdoor activities between dusk and dawn, wearing long pants and long-sleeved shirts when possible, eliminating standing water and keeping grass trimmed around your home.
The City of Wahpeton bases its operations on the assumption that West Nile virus is always present, therefore it will not be making any major changes to its mosquito control efforts.
Those with questions are welcome to contact the City of Wahpeton Public Works Department by calling 701-642-6565.