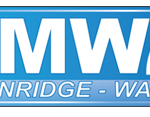 KBMW News
November 9th, 2018
KBMW has been broadcasting in the Southern Valley since 1948, making this fall its 70th birthday. Through those years the station, its staff, and the community have weathered floods and fires, and heard news of births, deaths, and countless other events in this resilient and wonderful community.
Through good times and through bad, the staff at KBMW is honored to have had the Southern Valley's support for seven decades. They thank its residents from the bottom of their hearts for the time they've spent listening, reading, and reaching out. KBMW looks forward to serving the community for what they hope will be another 70 years!
Please join the KBMW staff tonight at The Wilkin Drink & Eatery from 5 p.m. to 7 p.m. to celebrate.