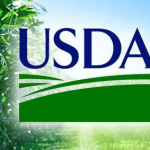 The Department of Agriculture's National Agricultural Statistics Service is seeking nominations to the Advisory Committee on Agriculture Statistics. 
The committee serves as an advisor to the Agriculture Secretary on the scope, timing and content of periodic agricultural censuses, surveys of agriculture and other related industries. 
The committee also makes recommendations on the content of agriculture reports and represents the views and data needs of suppliers and users of agricultural statistics. 
NASS Administrator Hubert Hamer says the panel "helps keep USDA current with data needs in the rapidly changing agricultural environment." 
The committee, appointed by the Secretary of Agriculture, consists of 22 members representing agricultural producers, farm organizations, agricultural economists, and others from rural America. 
Members serve a staggered two-year term and can serve up to three terms for a total of six consecutive years. 
To submit a nomination, visit the USDA NASS website, nass.usda.gov. Nominations must be sent to USDA by March 29th.