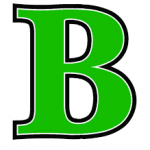 Breckenridge Elementary School was one of three elementary/middle schools in the Minnesota to earn a $100,000 grant for fitness equipment for the school.
The equipment, geared toward 4th-8th grade students, will be installed over the summer and Breckenridge Elementary will host a Fitness Center Opening in the fall with Minnesota Governor Tim Walz and Jake Steinfeld of Body By Jake fame taking part.
Greenway Public School and E-Stem Middle School in Woodbury were the other two recipients of the grants. All three schools were chosen for their leadership in getting their students fit.
Breckenridge superintendent Diane Cordes said the school made its proposal and video for the grant back in January as the students walked the hallways during recess due to the cold and snow. Cordes added Breckenridge will not only use the equipment for recess, but for curriculum in teaching for long-term health.