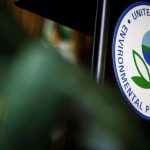 An Associated Press report says a federal appeals court granted oil refiners a victory by denying the Advanced Biofuels Association's request for an injunction to stop EPA from issuing small refinery blending exemptions.
The Renewable Fuels Standard requires those refiners to blend billions of gallons of renewable fuels into the nation's fuel supply.
The court issued a one-page order last Friday that says:
"Petitioner has not satisfied the stringent requirements for an injunction pending court review."
The court didn't offer any explanation as to why it denied the request.
Paul Winters, a spokesman for the National Biodiesel Board, says the court "offered no explanation for its decision to allow the Environmental Protection Agency to continue holding small refinery waiver discussions behind closed doors and without any opportunity for public review."
The ethanol industry is currently engaged in a separate court fight over the waivers.
It's blamed the waivers for destroying demand for its corn-based fuel.
The refinery industry praised the court's decision as vindication for the EPA's refinery exemption program and proves the renewable fuels industry was wrong to oppose it.