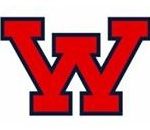 The Wahpeton Post 20 legion team lost 2 to Kindred on Friday, falling 9-2 and 5-4.
Kindred blew open the first game with five runs in the fifth inning for a 9-1 lead.
Isaac Loosemore had two of Wahpeton's three hits in the opener while Trenton Dufner and Joan Enochson each drove in a run.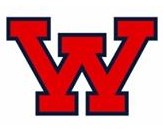 The second game was a 5-inning game. Wahpeton trailed 5-0 early before scoring four times in the fourth. Jake Ulich drove in two runs in the inning with a double and Loosemore scored Uhlich with a single.
Post 20 used four pitchers in the game, none more than 1 2/3 innings.
Wahpeton is back at home today hosting the West Fargo Aces in an East Division doubleheader starting at 5:30 p.m. at John Randall Field.
Bois de Sioux main entrance closed
The Bois de Sioux golf course will close its front entrance/walkway for replacement starting Monday.
You are asked to use the stairs that face the No. 1 tee to enter either the clubhouse or Grill Room.
Recreation softball results for the week
Here are the local recreations softball results for the week of June 3:
Monday's Men's League
Monday, June 3rd
Results
FCCU 22, Wil-Rich 12
FCCU 12, Wil-Rich 9
Three Rivers Decorating 15, Bellmore & Sons 2
Red River Communications 21, Bellmore & Sons 10
Red River Communications 15, Bellmore & Sons 5
Three Rivers Decorating 17, Bichem / Paul's 10
Birchem / Paul's 17, Three Rivers Decorating 14
Sporty's 23, Wahpeton Fab / RRVW Railroad 13
Wahpeton Fab / RRVW Railroad 17, Sporty's 3
Standings
Sporty's 6-2; FCCU 7-3; Three Rivers Decorating/Breck Sports Talk/Casey's Bar 6-3; Red River Communications/Haller Overhead Door 5-3; Wil-Rich/Sporty's 4-4; Birchem Livestock/Paul's Electric 4-5; Wahpeton Fab/RRVW Railroad 3-3; Bellmore & Sons/Casey's Bar 1-9
Wednesday Men's League
Results
Smith Motors 12, Shermco 10
Julson Accounting LLC/Fort Saloon 21, Shermco 16
Smith Motors/Coors Light 12, Julson Accounting/Fort Saloon LLC 9
Driftwood Lounge 13, Sisseton Slammers 3
Driftwood Lounge 23, Sisseton Slammers 6
Standings
Julson LLC/Fort Saloon 5-1; Driftwood Lounge/HOWCO 5-1; Smith Motors/Coors Light 4-2; Sissetion Slammers 1-3; Shermco 0-6