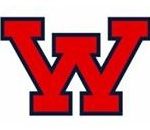 Zach Manock hit a grand slam in the second inning and Wahpeton Post 20 scored at least one run in each inning to beat the West Fargo Aces 11-1 in four innings in the second of a doubleheader Monday at John Randall Field.
The win was the first of the season for Post 20 (1-5 overall, 0-4 East Division).
West Fargo won the opener, 5-3.
Manock and Isaac Loosemore each had two hits in the win while Isaac Getz had two RBI. Jonah Enochson struck out four and gave up just one earned run to get the win on the mound.
Wahpeton led 3-1 through five innings in the opener before West Fargo scored four times over the final two innings.