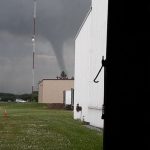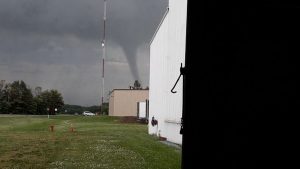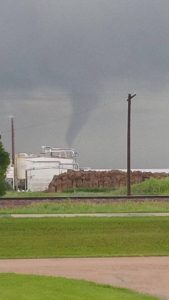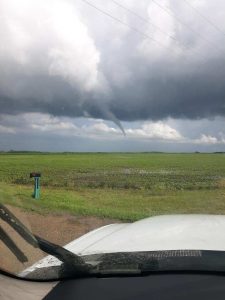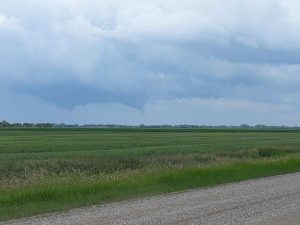 Tornado sirens sounded around 5:35 p.m. Tuesday for Wahpeton, Breckenridge and the surrounding area as two different tornado warnings were issued for Ransom and Wilkin Counties, one to the north and one directly for Wahpeton-Breckenridge.
At around 6:10 p.m. a funnel cloud with rotation was clearly visible over both Wahpeton and Breckenridge moving to the northeast at 35 miles per hour.
After passing over the Twin Towns, a funnel appeared to the east of Breckenridge for a brief period of time, then dissipated. The photos here, including several from Richland County Emergency Management Director Brett Lambrecht, shows the funnel as it began to touch down.
Lambrecht said that seven funnel clouds in all were reported as well at two touchdowns in field in farming fields.
The Twin Towns were spared for the most part, with mainly heavy rain occurring after the tornado warnings were lifted. Currently there are no reports of damage in either Wilkin or the middle part of Richland County from the storm.
Video of a tornado forming can be seen on KBMW's Facebook Page.