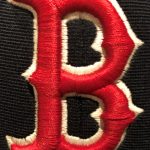 Breckenridge Post 53 begins the Minnesota Division II State American Legion baseball tournament today (Friday) in Ely.
Post 53 plays Plato at 12:30 p.m. in a quarterfinal game.
The other quarterfinal games have BOLD vs. Wadena at 10 a.m., Caledonia vs. Luverne at 4 p.m. and host Ely against D-G-F at 7 p.m.
The tournament runs through Sunday with the championship game set for 3 p.m.
The winner of the of the state tournament advances to the Division II Central Plains Regional in Waupun, Wisconsin, August 8th through the 11th.