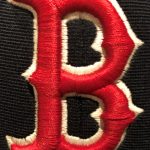 Breckenridge Post 53 fell behind early Friday in its quarterfinal game at the Minnesota Division II American Legion baseball tournament in Ely, Minn., against Plato.
Post 53 battled back to tie the game in the fourth inning before coming up just short in a 4-3 loss.
The loss sends Breckenridge (19-9) into the consolation portion of the tournament. Post 53 will play BOLD at 9 a.m. Saturday morning. A win Saturday and Breckenridge plays for the consolation championship at 10 a.m. Sunday while the loser plays for seventh place Saturday at 2 p.m.
Plato scored single runs in the first and third innings before Breckenridge tied the game with two runs in the top of the fourth.
Jeremy Stack started the rally a single and a stolen base, then scored on a single by Mitch Porter.
Andrew Kram advanced Porter to second on a sacrifice bunt and Porter scored with two outs on a single by Jake Wendorff.
Plato came right back with a run in the bottom of the fourth and one more in the bottom of the fifth for a 4-2 lead.
But Breckenridge wouldn't go down without a fight.
Wendorff singled to open the top of the seventh and Emitt Vig singled with one out. After a second out, Hunter Feigum singled to load the bases.
Wendorff then scored from third base on a wild pitch with Vig advancing to third and Feigum to second. The game ending on a ground ball to shortstop.
Post 53 had eight hits in the game with Wendorff and Vig collecting two each.
Porter started and worked into the fifth inning. Porter gave up four runs on eight hits. Conner Twidwell pitched 1 1/3 innings and Carter Haugen got the final two outs of the sixth inning.
MINNESOTA DIVISION II LEGION TOURNAMENT
Ely, Minn.
Seeds in parentheses
Friday, August 2
G1-Wadena 2, BOLD 0
G2-Plato 4, Breckenridge 3
G3-Caledonia 5, Luverne 3
G4-Dilworth-Glyndon-Felton 9, Ely 0
Saturday, August 3
G5-Breckenridge vs. BOLD, 9 a.m.
G6-Luverne vs. Ely, 11:30 a.m.
G7-Game 5 loser vs. Game 6 loser, 2 p.m. (7th Place)
G8-Wadena vs. Plato, 5 p.m. (Semifinal)
G9-Dilworth-Glyndon-Felton vs. Caldedonia, 7:30 p.m. (Semifinal)
Sunday, August 4
G10-Game 5 winner vs. Game 6 winner, 10 a.m. (Consolation title)
G11-Game 8 loser vs. Game 9 loser, 12:30 p.m. (3rd Place)
G12-Game 8 winner vs. Game 9 winner, 3 p.m. (Championship)