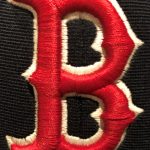 Breckenridge Post 53 ended its American Legion season with a 7-1 win over Ely in the seventh-place game of the Minnesota Division II American Legion State Tournament in Ely.
The game was ended after five innings due to a time limit.
Breckenridge finishes its legion season with a 20-10 record and its first trip to the state tournament since 1973.
Breckenridge started Saturday with a 5-1 loss to BOLD in a consolation game.
Post 53 trailed 1-0 after one inning against Ely before scoring seven times over the next three innings.
Breckenridge tied the game with a single run in the top of the second when Brandon Wahl doubled, was sacrificed to third by Jake Wendorff and scored on Max Johnson's two-out single.
Post 53 then scored four times in the top of the third with a little help from Ely.
Two walks and two hit batters forced in one with Wahl singling home Jeremy Stack for a 3-1 lead. Wendorff and Emitt Vig walked with the bases loaded to score the third and fourth runs of the inning
Breckenridge added two more runs in the top of the fourth.
Andrew Kram singled in one run and Wendorff the second.
Post 53 ended the game with seven hits with Wahl leading the way with two. Kram added two RBI.
Carter Haugen got the win for Post 53 with four innings of work. Haugen gave up one run on seven hits while striking out four. Kram got the final three outs.
In Saturday's first game in consolation play, Breckenridge and BOLD were scoreless through the first four innings before BOLD scored three times in the fifth to take control.
BOLD added two more runs in the top of the sixth before Post 53 got on the scoreboard with a run in the bottom half of the inning.
Stack singled and advanced to second on an error to lead off the inning. Mitch Porter then singled home Stack. Two walks loaded the bases with one out for Breckenridge, put a pop out and a grounder ball out ended the threat.
Breckenridge went in order in the bottom of the seventh.
Both Breckenridge and BOLD finished with six hits in the game.
Conner Twidwell started for Post 53 and worked five innings. Twidwell gave up five runs on five hits and struck out five. Jake Wendorff pitched the final two innings in relief.
MINNESOTA DIVISION II LEGION TOURNAMENT
Ely, Minn.
Seeds in parentheses
Friday, August 2
G1-Wadena 2, BOLD 0
G2-Plato 4, Breckenridge 3
G3-Caledonia 5, Luverne 3
G4-Dilworth-Glyndon-Felton 9, Ely 0
Saturday, August 3
G5-BOLD 5, Breckenridge 1
G6-Luverne 5, Ely 1
G7-Breckenridge 7, Ely 1, 5 inn., (7th Place)
G8-Plato 4, Wadena 1 (Semifinal)
G9-Dilworth-Glyndon-Felton 4, Caledonia 3 (Semifinal)
Sunday, August 4
G10-BOLD vs. Luverne, 10 a.m. (Consolation title)
G11-Wadena vs. Caledonia, 12:30 p.m. (3rd Place)
G12-Dilworth-Glyndon-Felton vs. Plato, 3 p.m. (Championship)