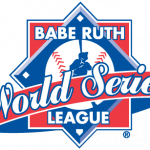 Wahpeton's 14U Babe Ruth totaled just two hits on offense while Wahpeton pitchers walked nine West Alabama as Wahpeton lost 7-0 on the opening day of the Babe Ruth World Series in Demopolis, Alabama.
The loss in the first in postseason play for Wahpeton (38-10), who went 5-0 in both the North Dakota state tournament and Midwest Plains Regional.
West Alabama, the home team in the tournament, led 1-0 before scoring four times in the fourth for a 5-0 lead.
Wahpeton got hits from Ethan Manock and Gavin Schroeder in the loss.
West Alabama righthander Mack Bradley recorded nine strikeouts in four scoreless innings and delivered a key RBI single in the four-run third.
Bradley, who is a current freshman at Demopolis High School, struck out the side in the second and fourth innings.
Wahpeton will have today off before playing three straight pool games, starting Saturday at 4 p.m. against Chandler, Ariz.
KBMW sports director Scott Nulph is in Demopolis and will start the pregame show around 3:15 p.m.
Here are links to listening to Wahpeton games this weekend on B92.7 FM.
https://radio.securenetsystems.net/cwa/index.cfm?stationCallSign=KBMWFM.
BABE RUTH 14U WORLD SERIES
Demopolis, Alabama
Fields in parentheses
Tombigbee Division: Wahpeton (Midwest Plains); Jeffersontown, Kent. (Ohio Valley); Broomall-Newton, Penn. (Mid Atlantic); Chandler, Ariz. (Pacific Southwest); West Alabama (host)
Black Warrior Division: Nashua, N.H. (New England); Fort Carolina, Fla. (Southeast); Eagle Pass, Texas (Southwest); West Linn, Ore. (Pacific Northwest); Phenix City (Alabama state champion)
POOL PLAY
Thursday, August 8
Broomall-Newton 9, Jeffersontown 3
Eagle Pass 6, Nashua 3
Fort Carolin3 12, Phenix City 2, 5 inn.
West Alabama 7, Wahpeton 0
Friday, August 9
Chandler 8, Jeffersontown 7
Fort Caroline 8, West Linn 2
Broomall-Newton 7, West Alabama 3
Eagle Pass 9, Phenix City 2
Wahpeton: Off
Saturday, August 10
Wahpeton vs. Chandler, 4 p.m. (Webb)
West Linn vs. Eagle Pass, 4:15 p.m. (SBLF)
Phenix City vs. Nashua, 6:45 p.m. (SBLF)
West Alabama vs. Jeffersontown, 7 p.m. (Webb)
Sunday, August 11
Broomall-Newton vs. Chandler, 4 p.m. (SBLF)
Fort Caroline vs. Nashua, 4:15 p.m. (Webb)
Wahpeton vs. Jeffersontown, 6:45 p.m. (SBLF)
West Linn vs. Phenix City, 7 p.m. (Webb)
Monday, August 12
Eagle Pass vs. Fort Caroline, 4 p.m. (SBLF)
Wahpeton vs. Broomall-Newton, 4:15 p.m. (Webb)
Nashua vs. West Linn, 6:45 p.m. (SBLF)
Chandler vs. West Alabama, 7 p.m. (Webb)
Tuesday, August 13
G1-Tombigbee 3rd vs. Black Warrior 2nd, 4:30 p.m.
G2-Tombigbee 2nd vs. Black Warrior 3rd, 7 p.m.
Wednesday, August 14
Semifinals
Tombigbee 1st vs. Game 1 winner, 4:30 p.m.
Black Warrior 1st vs. Game 2 winner, 7 p.m.
Thursday, August 15
Championship
Semifinal winners, 6 p.m.