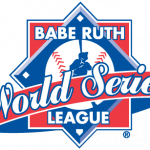 The Wahpeton Babe Ruth baseball team built an early 3-0 lead, but Jeffersontown, Kentucky, rallied for five straight runs to beat Wahpeton 5-4 Sunday during the fourth day of pool play at the Babe Ruth 14U World Series in Demopolis, Alabama.
Wahpeton falls to 0-3 in pool play and has been eliminated from advancing to bracket play starting Tuesday.
Wahpeton will play its final pool-play game today at 4:15 p.m. against Broomall-Newtown, Pennsylvania.
Here are links to listening to Wahpeton games today on B92.7 FM.
https://radio.securenetsystems.net/cwa/index.cfm?stationCallSign=KBMWFM.
Wahpeton started well against Jeffersontown, scoring twice in the first inning and once in the third for a 3-0 lead.
A one-out double by Caden Hockert and an infield single by Ethan Manock put runners on third and second in the first inning before Gavin Schroeder's ground ball to second was thrown away at first base for an error, allowing both runners to score.
Caden Kappes singles in the third and scored on a Manock single for the 3-0 lead.
Jeffersontown battled back with two runs in the bottom of the third, one in the fourth to tie the game, one in the fifth to take a 4-3 lead and one more in the sixth for a 5-3 lead.
Wahpeton rallied in the top of the seventh.
Kappes, Hockert and Jackson Fliflet all singled, with Fliflet's hit scoring Kappes to cut the lead to 5-4.
With Hockert on second and Fliflet on first, Schroeder hit a ground ball that went through the legs of the Jeffersontown third baseman. Wahpeton manager Chris Kappes waived Hockert home and the throw from the left fielder was perfect to nip Hockert at the plate.
Jayden King then hit a drive to right center that was caught for the final out of the game.
Wahpeton had 10 hits in the game, with Kappes collecting three and Hockert, Manock and Fliflet two each.
Manock started for Wahpeton and lasted five innings in taking the loss. Manock threw 101 pitches and gave up four runs on five hits while striking out four and walking five.
BABE RUTH 14U WORLD SERIES
Demopolis, Alabama
Fields in parentheses
Tombigbee Division: Wahpeton (Midwest Plains); Jeffersontown, Kent. (Ohio Valley); Broomall-Newton, Penn. (Mid Atlantic); Chandler, Ariz. (Pacific Southwest); West Alabama (host)
Black Warrior Division: Nashua, N.H. (New England); Fort Carolina, Fla. (Southeast); Eagle Pass, Texas (Southwest); West Linn, Ore. (Pacific Northwest); Phenix City (Alabama state champion)
POOL PLAY
Thursday, August 8
Broomall-Newton 9, Jeffersontown 3
Eagle Pass 6, Nashua 3
Fort Caroline 12, Phenix City
West Alabama 7, Wahpeton 0
Friday, August 9
Chandler 8, Jeffersontown 7
Fort Caroline 8, West Linn 2
Broomall-Newton 7, West Alabama 3
Eagle Pass 9, Phenix City 2
Wahpeton: Off
Saturday, August 10
Chandler 15, Wahpeton 4
Eagle Pass 9, West Linn 8, 9 inn.
Nashua 4, Phenix City 1
Jeffersontown 7, West Alabama 1
Sunday, August 11
Chandler 1, Broomall-Newton 0
Fort Caroline 17, Nashua 1, 5 inn.
Jeffersontown 5 Wahpeton 4
West Linn 13, Phenix City 2
Monday, August 12
Eagle Pass vs. Fort Caroline, 4 p.m. (SBLF)
Wahpeton vs. Broomall-Newton, 4:15 p.m. (Webb)
Nashua vs. West Linn, 6:45 p.m. (SBLF)
Chandler vs. West Alabama, 7 p.m. (Webb)
Tuesday, August 13
G1-Tombigbee 3rd vs. Black Warrior 2nd, 4:30 p.m.
G2-Tombigbee 2nd vs. Black Warrior 3rd, 7 p.m.
Wednesday, August 14
Semifinals
Tombigbee 1st vs. Game 1 winner, 4:30 p.m.
Black Warrior 1st vs. Game 2 winner, 7 p.m.
Thursday, August 15
Championship
Semifinal winners, 6 p.m.