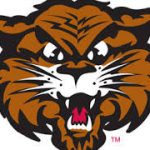 Tuesday's Local Scoreboard
Volleyball: Henning 3, Breckenridge 0. The Cowgirls were led by Camryn Kaehler with nine kills while Abby Johnson added eight. Johnson also led Breckenridge with 12 digs with Kaehler recording nine and Riley Finkral eight.
GF Central 3, Wahpeton 0
Hankinson 3, Lisbon 0
Kindred 3, Tri-State 0
Milnor-North Sargent 3, Wyndmere-Lidgerwood 2
Boys Tennis: Fargo South 8, Wahpeton 1
Wednesday's Local Schedule
Volleyball: NDSCS at Mayville State JV, 6 p.m.
NDSCS Football
Freshman running back Desean Phillips was named the MCAC West Division Offensive Player of the Week for his performance in a 20-6 NDSCS win over Dakota College–Bottineau.
Phillips rushed for 149 yards and two touchdowns. Saturday was the third time this season Phillips has exceeded the 100-yard mark, including back-to-back games.
Phillips has run for 326 yards over his last two games, both Wildcat victories, and ranks second in the nation in rushing yards per game (125.3),
NDSCS Volleyball
The NDSCS Lady Wildcats returned to the NJCAA Division II Top 20 poll this week at No. 20.
NDSCS (12-4) has won 10 of its last 12 matches to be ranked No. 20 this week and beat No. 19 Bismarck State College 3-0 Monday.
High School Football Polls
Bismarck Century and Hillsboro-Central Valley were unanimous choices for the top spot in the N.D. Class 3A and 2A polls.
Century was first in 3A, followed by West Fargo Sheyenne, Fargo Davis, Fargo South and Fargo Shanley.
Hillsboro took the spot in 2A with Beulah second, Kindred third, Bismarck St. Mary's fourth and Devils Lake fifth. Wahpeton hosts Hillsboro at 7 p.m. Friday.
In the Minnesota QRF standings, Breckenridge is ranked third this week in Section 6A. Underwood is first and Walker-Hackensack-Akeley is second.
Following the Cowboys, New York Mills, Pine River-Backus, Otter Tail Central, Lake Park-Audubon and Fergus Falls Hillcrest round out the section.
Underwood is ranked 10th in the latest Minnesota Football Hub Class 1A poll with BOLD holding down the top spot and Mahnoment/Wauben second. Lakeville North is No. 1 in 6A, Owatonna in 5A, St. Paul Academy/Minnehaha Academy/Blake in 4A, Pierz in 3A and Caledonia in 2A. Breckenridge's opponent Friday, Barnesville, is ranked second in 2A.
Minnesota Twins
Minnesota scored four times in the seventh inning to beat Detroit 4-2 on Tuesday to cut its Magic No. to 2 to win the AL Central.
The Twins hold a 4-game lead over Cleveland with 5 to play and could clinch the division title with a win tonight against Detroit and a Cleveland loss to the Chicago White Sox.
The Twins and Tigers play at 5:40 p.m. with the pregame show starting at 5 p.m. on KBMW.
Minnesota Vikings
Minnesota announced the resigning of wide receiver Laquon Treadwell and cornerback Marcus Sherels on Tuesday.
Treadwell will take over Chad Beebe's spot on the roster, after Beebe was put on Injured Reserve with an ankle injury he suffered against the Oakland Raiders. Treadwell has 56 receptions for 517 yards and 1 touchdown in 3 seasons with the Vikings.
To make room for Sherels, linebacker Devante Downs was waived. Sherles started his career with the Vikings in 2010 and is best known for his special team's ability.
Friday's Broadcast Schedule
Friday: Barnesville at Breckenridge, 7 p.m. (92.7 FM); Hillsboro-Central Central Valley at Wahpeton, 7 p.m. (1450 AM)
Saturday: NDSCS at MSCTC Fergus Falls, 1:30 p.m. (1450 AM)