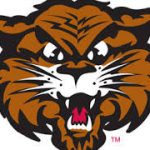 The North Dakota State College of Science Wildcats jumped out to a 32-0 lead at the half en route to a 51-0 win over M-State Fergus Falls Saturday.
NDSCS, now 5-1 on the season at 2-0 in the MCAC West Division, totaled 382 yards, including 198 on the ground. Desean Phillips ran for 121 yards and two touchdowns while Trashawn McMillan was 7 of 10 passing for 122 yards.
The Wildcats also held M-State Fergus Falls to 147 total yards.
NDSCS plays at Northland Community & Technical College at 1:30 p.m. Saturday.
Other regional college football scores:
Eastern Washington 35, North Dakota 10
Minnesota 38, Purdue 31
Minnesota State Moorhead 47, Bismarck-Mary 32
Concordia 51, Hamline 0
Friday's Football Results
North Dakota
Hillsboro-Central Valley 54, Wahpeton 0
Tri-State 38, Hankinson 8
Wyndmere-Lidgerwood 22, Maple Valley-Enderlin 0
Sargent County 28, Ellendale-Edgeley-Kulm 15
Valley City 13, Kindred 0
Lisbon 48, Oakes 38
Finley-Sharon-Hope-Page 30, LaMoure-Litchville-Marion 18
Minnesota
Barnesville 62, Breckenridge 14
Crookston 25, Hawley 17
Wheaton-Herman-Norcross 36, Clinton-Gracville-Beardsley 8
Underwood 46, Pelican Rapids 44
Ottertail Central 22, West Central 14
Ada-Borup 47, Mahnomen-Waubun 12
Dilworth-Glyndon-Felton 42, Perham 34
Hancock 52, Rothsay 8
Cowgirls go 2-2 in Barnesville tournament
Breckenridge went 2-2 Saturday at Barnesville Invitational.
The Cowgirls lost 25-16, 25-23 to Hawley before beating Fertile-Beltrami 25-20, 25-16 and Crookston 25-13, 25-12. Breckenridge ended the tournament with a 26-24, 25-22 loss to Frazee.
Riley Lorenz led the Cowgirls with 19 kills through the first three matches while Camryn Kaehler and Jude Held had 11. Kaitlin Arnhalt added 22 digs and 21 assists.
Monday's Local Schedule
Girls Golf: N.D. Class A State Tournament at Bois de Sioux Golf Course, 10 a.m.
Cross County: Breckenridge-Wahpeton at Hawley Invitational, 4:30 p.m.
Volleyball: Tri-State at Waverly-South Shore, 7 p.m.
Minnesota Twins
The Minnesota Twins ended the 2019 regular season with a club-record 101 wins despite a 5-4 loss to Kansas City Sunday. The Twins also recorded the most home runs by a team in Major League Baseball history by hitting 307 homers, one more than the N.Y. Yankees. The Twins, who clinched the AL Central on Wednesday, now turn their attention to the MLB playoffs. The Twins will play the Yankees in an American League Division Series starting Friday in New York. Game 2 will be Saturday with games 3 and 4 Monday and Tuesday at Target Field. If a fifth game is necessary, it will be Thursday, Oct. 10 in New York.
Minnesota Vikings
The Minnesota Vikings managed just 222 yards of total offense and one late touchdown in a 16-6 loss to the Chicago Bears Sunday in Chicago. The Vikings, 2-2 on the season, lost for the 16th time in the last 19 games against Chicago at Soldier Field. Kirk Cousins threw for 233 yards – most of that late in the game – and was sacked six times. NFL leading rusher Dalvin Cook was held to 35 yards on the ground.