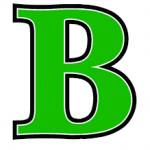 Breckenridge beat Underwood 3-0 Tuesday by scores of 25-19, 25-21, 25-16.
Camryn Kaehler led the team with 12 kills while Jude Held had 10 and Abby Johnson eight.
Madelyn Larson and Kaehler each totaled 16 digs and Riley Finkral 11. Kaitlin Arnhalt paced the Cowgirls with 24 assists.
LADY WILDCATS GET REVENGE ON MCC
The No. 19th-ranked NDSCS Lady Wildcats swept Miles Community College 3-0 in a MonDak Conference game Tuesday at the Blikre Activities Center for the team's seventh straight win and 11 out of its last 12. NDSCS, now 16-4 overall and 6-1 in MonDak play, won 25-23, 27-25, 25-13 to avenge the team's lone loss in conference play to Miles CC back on Sept. 10. Lily Pyle and Gabby Hahn combined for 29 of the team's 42 kills with Pyle collecting 15 and Hahn 14. Pyle continues her outstanding efficiency at the net with a .462 hitting percentage. Katie Krieger led three Lady 'Cats in double figures in digs with 21 with Hahn recording 14 and Miah Gessell 11. Lexi Hansch led the way in assists with 28. The Lady Wildcats will host Dawson Community College at 6 p.m. tonight before hitting the road for an invitational in Fort Dodge, Iowa, this weekend.
VOLLEYBALL SCOREBOARD
Hankinson def. Tri-State 3-2
Wyndmere-Lidgerwood def. Enderlin 3-2
Richland def. Kindred 3-1
Milnor-North Sargent def. Central Cass 3-2
B-W RUNNERS COMPETE AT HOL MEET
The Breckenridge-Wahpeton boys cross-country team finished fifth and the girls sixth at the Heart O' Lakes Meet Tuesday in Thief River Falls.
The boys scored 152 points as all five scoring runners finished between 17th and 41st place
Sophomore Aiden Ruddy led the way by placing 17th in 18 minutes, 22 seconds. Francisco Perez was 27th in 19:34, Corbin Cornelius 31st in 19:40, Jayden Wiertzema 36th in 20:20 and Isaac Getz 41st in 20:31.
The girls finished with 146 points. Junior Rachel Gowin paced the girls team with a 20th-place finish in 22:24.
Em Lisby was 34th in 24:46, Graze Conzemius 35th in 25:02, Taylor Bommersbach 37th in 25:21 and Kinsey Pedersen 38th in 25:22.
W-B SWIMMERS TAKE PART IN DUAL
Wahpeton-Breckenridge took part in a dual meet in Grand Forks Tuesday with several personal-best times. Alaina LaJesse and Sydni Roberts each swam their best times in the 200 freestyle, as did Hayli Moderow in the 500 freestyle. Jayden Cherry and Kayla Lopez-Johnson had personal bests in the 50 and 100 freestyles with Roberts doing the same in the 500 and Chloe Rubush in the 100 freestyle and 100 breaststroke.
MINNESOTA QFR STANDINGS
The Breckenridge Cowboys remained No. 4 in this week's QFR standings in Section 6A. The Cowboys, 3-3, topped Hawley 41-21 Friday and have a QFR of 33.5. Underwood leads the section at 45.1, Walker-Hackensack-Akeley is second at 37.6 and Ottertail Central is third at 35.2. New York Mills, Pine River-Backus, Lake Park-Audubon and Hillcrest Lutheran round out the top eight. The Cowboys are at Class 2A Crookston tonight before ending the regular season at Red Lake County. OTC hosts Pillager this weekend before playing at Crookston next Wednesday. Walker-Hackensack-Akeley has home games against Warroad and Ada-Borup to round out its regular season. The top four teams in the section will host first-round playoff games on Tuesday, Oct. 22. Ada-Borup leads Section 8A with Mahnomen-Waubun second and Polk County West third. The Section 6A champion plays the 8A winner in the state quarterfinals at Moorhead on Nov. 9.
WEDNESDAY LOCAL SCHEDULE
FOOTBALL: Breckenridge at Crookston, 7 p.m. (B92.7 FM)
VOLLEYBALL: Dawson Community College at NDSCS, 6 p.m.
FRIDAY: TBD
SATURDAY: Northern Iowa at NDSU, 1 p.m. (KBMW); Minnesota West CTC at NDSCS, 1:30 p.m. (B92.7 FM)
LOCAL BROADCAST SCHEDULE
WEDNESDAY: Breckenridge at Crookston, 7 p.m. (B92.7 FM)
THURSDAY: TBD
FRIDAY: TBD
SATURDAY: Northern Iowa at NDSU, 1 p.m. (KBMW); Minnesota West CTC at NDSCS, 1:30 p.m. (B92.7 FM)