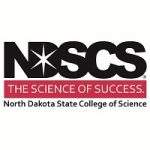 The Aspen Institute College Excellence Program today named North Dakota State College of Science as one of 150 community colleges eligible to compete for the $1 million Aspen Prize for Community College Excellence, the nation's signature recognition of high achievement and performance among America's community colleges.
Based on strong and improving student outcomes — including in learning, completion rates, employment rates and earnings, and equity — 15 percent of community colleges nationwide have been invited to apply for the Aspen Prize.
The 150 community colleges named today were selected from a pool of nearly 1,000 public two-year colleges nationwide using publicly available data on student outcomes.
Located in 39 states in urban, rural, and suburban areas, serving as few as 500 students and as many as 75,000 students, these colleges represent the diversity and depth of the community college sector.
The top ten finalists for the 2021 Aspen Prize will be named in May. The Aspen Institute will then conduct site visits to each of the finalists. A distinguished jury will make award decisions in the spring 2021.