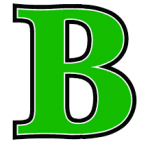 Breckenridge Cowgirls basketball coach Austin Imdiecke announced on Wednesday that the Cowgirls' first game of the regular season has been cancelled with Lake Park-Audubon.
Imdiecke said that the new athletic director at LPA double-booked the date for games.
Breckenridge will now start the season on Tuesday, Nov. 26 at home against Dilw0rth-Glyndon-Felton.
HIGH SCHOOL VOLLEYBALL
The North Dakota Class A and B state volleyball tournaments starts today at the Fargodome.
Quarterfinals matchups in Class A include Fargo Davies vs. Mandan at 1 p.m., Jamestown vs. Fargo Shanley at 3 p.m., Bismarck Century vs. Valley City at 5 p.m. and West Fargo Sheyenne vs. Bismarck at 7 p.m.
In Class B, Our Redeemer's plays Dickinson Trinity at 1 p.m., Langdon-Edmore-Munich takes n Flasher at 3 p.m., overall top seed Oakes plays Stanley at 5 p.m. and it's Thompson vs. Fargo Oak Grove at 7 p.m.
All games that will be televised statewide on either BEK Sports or BEK Sports Plus this weekend.
HIGH SCHOOL FOOTBALL
Minnesota State Championship Games on Friday, Nov. 29:
1A: BOLD vs. Blooming Prairie, 10 a.m.
2A: Minneapolis North vs. Caledonia, 1 p.m. Caledonia topped Barnesville 43-12 in a semifinal game on Friday.
4A: SMB vs. Rocori, 4 p.m.
6A: Champlin Park vs. Wayzata, 7 p.m.
Games on Saturday, Nov. 30:
9-Man: Hancock vs. Mountain Lake Area, 10 a.m.
3A: Dassel-Cokato vs. Pierz, 1 p.m.
5A: Chaska vs. St. Thomas Academy, 4 p.m.
COLLEGE FOOTBALL
Northern State University fired football coach Tom Dosch Wednesday after 10 seasons in leading the Wolves.
Dosch had an overall record of 53-57 during his time in Aberdeen, including a 6-5 record this season. Dosch came to Northern State after coaching Jamestown College from 2004-07 and then two years as an assistant at Southern Illinois.
COLLEGE HOCKEY
The UND Fighting Hawks have had a big week, winning its first series at Denver since 2003, announcing that it will play a game in Nashville next season and moving up to No. 4 in the national rankings.
UND, who has missed the NCAA tournament in each of the past two seasons, hosts St. Cloud State in a weekend series starting Friday at 7:30 p.m. at Ralph Engelstad Arena.
MINNESOTA TIMBERWOLVES
Utah beat Minnesota 103-95 Wednesday on the back half of a home-and-home series between the two division rivals.
The T-Wolves go 22 points from Andrew Wiggins in his return from an injury while Karl Anthony Towns had 14 points and 12 rebounds. Minnesota shot 39 percent from the field and 52 percent (11 of 21) from the free throw line in the loss.
LOCAL SCHEDULE
THURSDAY
WOMEN'S BASKETBALL: NDSCS at Northland CTC, 5:30 p.m.
SATURDAY
BOYS HOCKEY: B-W Blades at Aberdeen Central, 4 p.m.
WOMEN'S BASKETBALL: NDSCS vs. Sheridan College at Lake Region Classic, 11 a.m.
MEN'S BASKETBALL: NDSCS vs. Turtle Mountain CC at Lake Region Classic, 2 p.m.
SUNDAY
WOMEN'S BASKETBALL: NDSCS vs. Turtle Mountain CC at Lake Region Classic, 10 a.m.
MEN'S BASKETBALL: NDSCS vs. Sheridan College at Lake Region Classic, 2 p.m.
LOCAL BROADCAST SCHEDULE
SATURDAY
COLLEGE FOOTBALL: NDSU at Southern Illinois, 1:30 p.m. pregame (KBMW)