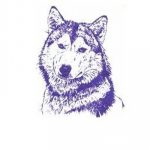 The Wahpeton-Breckenridge gymnastics team started the 2019-20 season Monday at the Sisseton meet. Wahpeton-Breckenridge finished second with 121.85 points, behind Milbank with 127.25.
Top finishes for the locals included:
Abbie Skovholt 4th all-around at 30.80; 1st in uneven parallel bars 7.6
Quinn Bassingthwaite 1st all-around at 32,8; 3rd in uneven parallel bars 7.2; 1st in balance beam 8.85; 3rd in the floor exercise 8.4
Anika Birkelo 3rd in balance beam 8.3
HIGH SCHOOL BASKETBALL
The preseason North Dakota Class B girls basketball was released on Monday.
Two local teams made the poll.
Defending Class B champion Kindred was voted No. 1 to start the season. Kindred received 14 of 18 first-place votes to outdistance No. 2 Langdon-Edmore-Munich, who received three first-place votes.
Grafton was third with the other first-place vote.
Richland came in No. 9 in the preseason poll.
HIGH SCHOOL VOLLEYBALL
Jamestown's Kameron Selvig and Kenzee and Madison Langlie of Fargo Davies were named NDHSCA Outstanding Senior Athletes from the just-concluded volleyball team. Fargo Davies coach Carolyn Olson was named coach of the year.
The Class B All-State and individual awards will be announced Tuesday.
COLLEGE FOOTBALL
North Dakota State put a conference-high 11 players on the All-Missouri Valley Conference Football team released Monday.
NDSU had eight first-team selections, including offensive player of the year in quarterback Trey Lance and defensive player of the year in defensive lineman Derrek Tuszka.
The other first-team selections were  tight end Ben Ellefson, offensive linemen Zack Johnson, Dillon Radunz and Cordell Volson, linebacker Jabril Cox and defensive back James Hendricks.
Wide receiver Christian Watson and cornerbacks Marquise Bridges and Josh Hayes were voted to the second team with eight other players earning honorable mention honors.
===
NDSU will host Nicholls State in an FCS second-round playoff game Saturday at the Fargodome. Nicholls State beat North Dakota 24-6 in a first-round game this past Saturday.
Saturday's game starts at 2:30 p.m. with the pregame show at 2 p.m. on KBMW.
MINNESOTA VIKINGS
The Minnesota Vikings let a 17-10 halftime lead get away in the second half as Seattle scored 27 points over the final 30 minutes for a 37-30 Monday night in Seattle.
The Vikings are now 8-4 and one game behind Green Bay for the NFC North lead with four to play.
Minnesota also lost running back Dalvin Cook in the third quarter to shoulder injury. Kirk Cousins threw for 276 yards and two touchdowns.
Minnesota hosts Detroit at noon on Sunday
MINNESOTA TWINS
The Minnesota Twins decided not to tender first baseman C.J. Cron and relief pitcher Trevor Hildenberger, meaning both players are now free agents.
The Twins made the moves on Monday.
Minnesota did sign Ehire Adrianza to a one-year guaranteed contract and tendered contracts to the rest of its arbitration-eligible players.
Cron was limited much of the 2019 season with a lingering thumb injury and eventually required surgery. Cron finished the season with a .253 batting average.
Adrianza's contract is for $1.6 million, a $300,000 raise from last season.
The 30-year-old utilityman played in 83 games for the Twins in 2019 and hit .272 with 22 runs batted in in 236 plate appearances.
The Twins tendered contracts to pitchers Jose Berrios, Tyler Duffey, Trevor May, Taylor Rogers and Matt Wisler; third baseman Miguel Sano, and outfielders Byron Buxton and Eddie Rosario ahead of Monday night's deadline.
LOCAL SCHEDULE
TUESDAY
BOYS BASKETBALL: Breckenridge at Minnewaska Area, 7:30 p.m.
GIRLS BASKETBALL: Staples-Motley at Breckenridge, 6:15 p.m. (B92.7 FM); Wyndmere-Lidgerwood at Central Cass, 7:30 p.m.; Enderlin at Hankinson, 7:30 p.m.; Lisbon at Richland, 7:30 p.m.; Northern Cass at Milnor-North Sargent, 7:30 p.m.
WRESTLING: Wahpeton vs. Devils Lake at GF Red River, 6 p.m.; Wahpeton at GF Red River, 7:30 p.m.
THURSDAY
GIRLS BASKETBALL: Central Cass at Tri-State at Rosholt, 7:30 p.m.; Richland at Wyndmere-Lidgerwood at Lidgerwood, 7:30 p.m.; Wheaton Area at Hankinson, 7:30 p.m.
FRIDAY
GIRLS BASKETBALL: Breckenridge at Barnesville, 7:30 p.m.
GYMNASTICS: Wahpeton at Dickinson, 5 p.m.
HOCKEY: B-W Blades at Worthington, 7 p.m.
MEN'S BASKETBALL Dakota County Technical College at NDSCS, 7 p.m. (KBMW)
WOMEN'S BASKETBALL: Bryant & Stratton College at NDSCS, 5 p.m. (KBMW)
WRESTLING: Wahpeton Invitational at Wahpeton Elementary, all day
SATURDAY
BOYS BASKETBALL: Fergus Falls at Breckenridge, 5 p.m. (B92.7 FM)
GIRLS BASKETBALL: Breckenridge vs. Grafton Dilworth-Glyndon-Felton, 2:30 p.m.
HOCKEY: B-W Blades at Fairmont, 4 p.m.
MEN'S BASKETBALL: Jamestown College JV at NDSCS, 5 p.m.
WOMEN'S BASKETBALL: Jamestown College JV at NDSCS, 3 p.m.
WRESTLING: Wahpeton Invitational at Wahpeton Elementary, all day