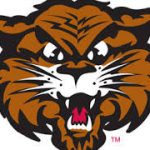 Both the North Dakota State College of Science women's and men's basketball teams went 2-0 this weekend at the Baymont Inn Classic in Wahpeton.
The Lady Wildcats ran their winning streak to 12 games and are 13-1 overall with a 90-82 win over No. 9 ranked Bryant & Stratton and a 76-71 win over the Jamestown College JV.
The Lady Wildcats had five players in double figures against Bryant & Stratton, led by Monique Wooten and Kate Carlson with 18 each off the bench.
Emily-Kate Parker led the Lady 'Cats against Jamestown with 18 points while Zaray March added 15
The Wildcats beat Dakota County Technical College 100-52 Friday and Jamestown JV 98-73 Saturday.
Damien Gordon scored 18 points off the bench to lead five Wildcats in double figures against DCTC.
Noble Cooper had 17 points and Khari Broadway 16 off the bench to lead Saturday's win over the Jimmies.
Also Saturday, the NDSU Bison beat East Tennessee State 78-68 at Scheels Center.
East Tennessee State came into the game ranked No. 3 in the Collegeinsider.com Mid-Major Top 25.
Tyson Ward scored 17 points and had nine rebounds in the win. Rocky Kreuser added 17 points.
HIGH SCHOOL BASKETBALL
Fergus Falls used a big second half to pull away from Breckenridge for a 66-51 on Saturday in the home opener for the Cowboys.
Breckenridge led through most of the first half before the Otters used a late run for a 32-26 lead. Fergus Falls then extended the lead to double digits in the second half and the Cowboys, now 0-2, would get no closer than nine points the rest of the way.
Jonah Christensen led the Cowboys with 17 points and seven rebounds while Cooper Yaggie added 13 points.
The Breckenridge Cowgirls went 1-1 over the weekend, beating Barnesville 68-39 before falling 79-49 to Grafton Saturday in a game played at D-G-F High School. Grafton was ranked No. 3 in the preseason N.D. Class B girls basketball poll.
HIGH SCHOOL BASKETBALL SCOREBOARD
SATURDAY
Girls
Grafton 79, Breckenridge 49
D-G-F 66, Wheaton-Herman-Norcross 64
Moorhead Christian 57, Fargo Oak Grove 42
Barnesville 44, Thief River Falls 26
Bismarck Century 69, Fargo Davies 34
Bismarck 75, Fargo North 46
Fargo Shanley 66, Bismarck St. Mary's 45
Bismarck Legacy 71, Fargo South 44
Jamestown 64, Valley City 47
Boys
Fergus Falls 66, Breckenridge 51
Menahga 68, Frazee 64
Perham 64, Mound Westonka 43
Bismarck 107, Fargo North 72
Fargo Davies 77, Bismarck Century 57
Fargo Shanley 73, Bismarck St. Mary's 67
Bismarck Legacy 82, Fargo South 75
Grand Forks Central 70, Turtle Mountain 69
Minot 101, Devils Lake 62
HIGH SCHOOL WRESTLING
Breckenridge's Daniel Erlandson placed second and Wahpeton's Josh Krump third at 220 pounds to highlight the local wrestlers at the Dan Unruh Invitational Friday and Saturday in Wahpeton.
As a team, the Huskies place 10th in the 12-team tournament with 75.5 points. Breckenridge placed 12th with 38 points. Lisbon won the team title with 256 points, ahead of Frazee with 216, Ottertail Central at 177 and Grand Forks Central at 128.
Erlandson reached the championship match at 220 with pins in both the quarterfinals and semifinals. Erlandson lost a 7-4 decision to Frazee's Luke Tweeton for the title.
Aiden Ruddy went 3-2 to place fourth at 145 pounds. Ruddy beat OTC's Reed Leabo by pin to reach the third-place match before being pinned by OTC's Logan Schleske for third.
Also for Breckenridge: Matt Nol 0-2 at 106; Zane Mikkelson 0-2 at 132; Wyatt Differding 0-2 at 182.
Krump lost to Frazee's Braden Jongeward 17-6 in semifinals before beating Lisbon's Sam Rieger by pin for third.
Also for Wahpeton, Garret Lathrop was fifth at 170 by going 2-2 and Hunter Owens at 126, Tanner Thiel at 170 and Jackson Burchill at 182 all placed sixth. Alberto Aguirre went 0-2 at 113; Myles Hinkley 0-2 at 120; Bryce Awender 0-2 at 126; Brady Owens 0-2 at 138; Shea Truesdall injury forfeit at 138; Kaleb Mostoller 2-2 at 145; Devin Diemert 0-2 at 145; Alex Gutzmer 0-2 at 152; Nathan Worrell 1-2 at 160; Logan Gjerdevig 1-2 at 195; Chuskay Smith 0-2 at 285.
HOCKEY
The B-W Blades went 2-0 this weekend, beating Worthington 4-0 on Friday and Fairmont 4-2 on Saturday.
Against Worthington, Thomas Withuski scored twice with Isaac Wohlers and Brayden Wahl adding goals. Jared Aamold got the shutout in goal with 17 saves.
Against Fairmount, Jase Jensen scored two goals with Isaac Wohlers and Carson Hought getting one each. Hunter Wamre made 16 saves for the win.
The B-W Blades girls hockey team won its third game of the season Sunday with a 3-2 win over Bismarck.
Alison Hoerer scored two goals and Reagan Wohlers the third for the locals. Fallon Phelps stopped 28 of 29 shots to get the win.
B-W had three home games this week: Richland on Friday, Watford City on Saturday and Crosby on Sunday.
COLLEGE FOOTBALL
The North Dakota State Bison used a big second half to pull away from Nicholls State for a 37-13 win Saturday in the Fargodome in the second round of the FCS playoffs. The win was the 34th straight for NDSU, setting the FCS record.
The top-seeded Bison led 14-13 at the half but used two interceptions in the second half to turn the game into a rout by the fourth quarter.
NDSU will next host Illinois State at 11 a.m. Saturday in the FCS quarterfinals with the game telecast on ESPN.
The Bison beat the Redbirds 37-3 on Oct. 5 at Illinois State.
The other three quarterfinals have Northern Iowa at No. 2 James Madison, No. 6 Montana at No. 3 Weber State and Austin Peay at No. 5 Montana State. All of those games will be played on Friday.
In the Division II playoffs, Minnesota State-Mankato beat Texas A&M-Commerce 42-21 and St. John's edged Wheaton, Ill., 34-33 in the Division III playoffs.
Minnesota, which fell to No. 16 in the final College Football Playoff rankings, will play No. 9 Auburn in the Outback Bowl on New Year's Day in Tampa, Fla.
The Gophers found out their bowl destination late Sunday afternoon.
Minnesota, in the hunt for a possible CFP spot after starting the season 9-0 and ranked as high as No. 8, lost two of its last three games to finish 10-2 on the regular season.
The Outback bowl will start noon and be televised by ESPN.
MINNESOTA VIKINGS
The Minnesota Vikings defense held Detroit to 231 total yards – 75 coming its last drive – and recording five sacks and two interceptions in a 20-7 win on Sunday at U.S. Bank Stadium.
The Vikings improved to 9-4 and remained one game behind Green Bay for the top spot in the NFC North.
On offense Kirk Cousins completed passes to 11 different receivers, including six for 92 yards to Stefon Diggs. Minnesota again played without wide receiver Adam Thielen, who missed his third straight game with a hamstring injury.
The Vikings play their final road game of the regular season next Sunday at the L.A. Chargers before hosting Green Bay and Chicago to close out the regular season.
MINNESOTA TIMBERWOLVES
Anthony Davis scored 50 points and LeBron James added 32 points and 13 assists as the L.A. Lakers beat the Minnesota Timberwolves 142-125 Sunday in Los Angeles.
All five starters scored in double figures for the Wolves, with Andrew Wiggins and Karl Anthony Towns scoring 19 each.
MINNESOTA TWINS
The Minnesota Twins and free agent catcher Alex Avila agreed to a one-year contract Saturday for $4.25 million.
Avila hit .207 with nine home runs and 24 RBI in 63 games for Arizona last season. Avila is expected to back up Mitch Garver at catcher after Jason Castro became a free agent.
LOCAL SCHEDULE
MONDAY
MEN'S BASKETBALL: NDSCS at MCTC-Fergus Falls, 7:30 p.m. (B92.7 FM)
TUESDAY
BOYS BASKETBALL: Wahpeton at Valley City, 5:45 p.m. (KBMW); Breckenridge at Barnesville, 7:30 p.m.
GIRLS BASKETBALL: Wahpeton at Valley City, 7:30 p.m.
HOCKEY: May-Port-CG at Breckenridge-Wahpeton, 7 p.m.
WRESTLING: Lisbon, Valley City at Wahpeton triangular, TBD; Breckenridge at Ortonville quardrangular, 5 p.m.
WEDNESDAY
WOMEN'S BASKETBALL: NDSCS at Northeast Community College, 5 p.m.
MEN'S BASKETBALL: NDSCS at Northeast Community College, 7 p.m.
THURSDAY
BOYS BASKETBALL: Fargo Shanley at Wahpeton, 7:30 p.m. (KBMW)
GIRLS BASKETBALL: Perham at Breckenridge, 7:30 p.m. (B92.7 FM); Wahpeton at Fargo Shanley, 7:30 p.m.; Wyndmere-Lidgerwood at Hankinson, 7:30 p.m.; Oakes at Richland, 7:30 p.m.
FRIDAY
BOYS BASKETBALL: Breckenridge at Perham, 7:30 p.m.; Tri-State at Wyndmere-Lidgerwood at Lidgerwood, 7:30 p.m. (B92.7); Milnor-North Sargent at Oakes, 7:30 p.m.
GIRLS BASKETBALL: Breckenridge at West Central Area, 7:30 p.m.
GYMNASTICS: Morris Area at Wahpeton-Breckenridge, 6 p.m.
HOCKEY: Breckenridge-Wahpeton at Red Lake Falls, 7 p.m.
WRESTLING: Wahpeton at Grand Forks Invitational, all day
SATURDAY
BOYS BASKETBALL: Tri-State at Waubay-Summit, 7:30 p.m.
GIRLS BASKETBALL: Tri-State at Waubay-Summit, 6 p.m.; Wilmot at Richland, 7:30 p.m.; Milnor-North Sargent at Valley City State tournament, TBD
BOYS SWIMMING AND DIVING: Wahpeton-Breckenridge at Fargo Davies Invitational, 10 a.m.
WRESTLING: Wahpeton at Grand Forks Invitational, all day; Breckenridge at Barnesville Invitational, all day
COLLEGE FOOTBALL: Illinois State at NDSU, FCS playoffs, 11 a.m. (KBMW)