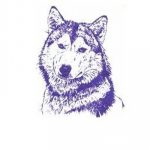 Fargo Shanley outscored Wahpeton 50-33 in the second half to pull away for a 71-58 win at Wahpeton High School.
The game was the home opener for the Huskies, now 1-1 on the season.
Wahpeton controlled most of the first half and led by as many as nine points. Shanley (2-1) trimmed the lead to 25-21 at the half and took its first lead at 34-33 early in the final 18 minutes.
Wahpeton was led by Jared Bartels with 24 points and a team-high 11 boards. Blake Matajcek added 12 points to go with eight rebounds and Munezero Desire also scored 14 points.
====
No. 2 ranked Fargo Shanley raced out to a 38-21 halftime lead to the Wahpeton Lady Huskies 78-42 on Thursday in Fargo.
The Lady Huskies, 0-2 on the season, got 15 points, seven rebounds and four assists for Jordan Kahler while Emily DeVries added nine points.
====
The Breckenridge Cowgirls dropped a close 63-58 loss at home to Perham on Thursday night.
Jude Held led the way for the Cowgirls (3-2) with 23 points while Kamryn Kaehler added 12 and Emma Ihland and Grace Conzemius eight points each.
Breckenridge trailed 25-24 at the half.
HIGH SCHOOL BASKETBALL SCOREBOARD
THURSDAY
Girls
Oakes 67, Richland 65
Wyndmere-Lidgerwood 48, Hankinson 45
West Fargo Sheyenne 70, Grand Forks Central 38
Fargo Oak Grove 47, Lisbon 45
Milnor-North Sargent 61, Enderlin 52
Sargent Central 51, Griggs County Central 39
Hawley 77, Dilworth-Glyndon-Felton 38
Fergus Falls 47, Willmar 38 (OT)
Pelican Rapids 53, East Grand Forks 29
Rothsay 59, Clinton-Graceville-Beardsley 49
Boys
Moorhead Park Christian 76, Mahnomen-Waubun 65
Perham 75, Crookston 41
Ashby 70, Rothsay 45
Henning 107, Sebeka 44
Warroad 53, Roseau 33
West Fargo Sheyenne 81, Grand Forks Central 51
COLLEGE FOOTBALL
The NDSU Bison host Illinois State in a quarterfinal playoff game Saturday at 11 a.m. at the Fargodome. We will have the game on KBMW with the pregame starting at 10:30 a.m.
The other three quarterfinals will be played tonight. Austin Peay plays at Montana State, Montana is at Weber State and Northern Iowa plays at James Madison.
MINNESOTA VIKINGS
Minnesota Vikings receiver Adam Thielen was back on the practice field Thursday and feels optimistic he can play in Sunday's road game against the L.A. Chargers.
Thielen has missed four straight games and five out of the last six with a hamstring injury.
After recording back-to-back 1,000-yard receiving seasons, Thielen has just 27 receptions for 391 yards this season.
MINNESOTA TWINS
Minnesota Twins officials left San Diego and MBL's winter meetings without a starting pitcher or reliever after the meetings closed Thursday.
While stars Garrit Cole, Stephen Strasburg and Anthony Rendon signed huge free-agent contracts, the Twins were content to led the free agency period work itself out.
Starters Madison Baumgarner and Hyun-Jin Ryu remain available following the winter meetins.
MINNESOTA WILD
Six different Minnesota Wild scored as the team extended its home point streak to 11 games with a 6-5 win over Edmonton on Thursday.
Minnesota led 4-2 before the Oilers tied it at 4-4. Minnesota scored with 4:47 to go for a 5-4 lead and added an insurance goal 68 seconds later.
LOCAL SCHEDULE
FRIDAY
BOYS BASKETBALL: Breckenridge at Perham, 7:30 p.m.; Tri-State at Wyndmere-Lidgerwood at Lidgerwood, 7:30 p.m.; Milnor-North Sargent at Oakes, 7:30 p.m.
GIRLS BASKETBALL: Breckenridge at West Central Area, 7:30 p.m.
GYMNASTICS: Morris Area at Wahpeton-Breckenridge, 6 p.m.
HOCKEY: Breckenridge-Wahpeton at Red Lake Falls, 7 p.m.
WRESTLING: Wahpeton at Grand Forks Invitational, all day
SATURDAY
BOYS BASKETBALL: Tri-State at Waubay-Summit, 7:30 p.m.
GIRLS BASKETBALL: Tri-State at Waubay-Summit, 6 p.m.; Wilmot at Richland, 7:30 p.m.; Milnor-North Sargent vs. TBD at Valley City State Invitational, TBD
BOYS SWIMMING AND DIVING: Wahpeton-Breckenridge at Fargo Davies Invitational, 10 a.m.
WRESTLING: Wahpeton at Grand Forks Invitational, all day; Breckenridge at Barnesville Invitational, all day
COLLEGE FOOTBALL: Illinois State at NDSU, FCS playoffs, 11 a.m. (KBMW)