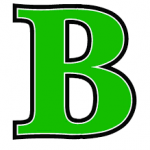 Cooper Yaggie scored a career-high 35 points – 33 coming in the first half – to lead the Breckenridge Cowboys to a 95-62 win over Wadena-Deer Creek Tuesday in Breckenridge.
The Cowboys won the first time this season after losing their first four games.
Yaggie made all five of his 3-point attempts in the first half en route to 14 field goals. His 35 points was six shy of the Cowboys' record of 41 set by Steven Lipp.
Adam Ohm made six 3-pointers and scored 19 points while Jonah Christensen added 14 points, six rebounds and six assists. Tyson Piechowski led the Cowboys on the glass with seven rebounds.
====
West Fargo pulled away from a four-point halftime lead to beat the Wahpeton Huskies 66-51 in Wahpeton on Tuesday.
Blake Matejcek led the Huskies with 14 points, now 1-2 on the season
====
Jordan Kahler scored 20 points and had seven rebounds and five steals in a 75-50 loss by the Lady Huskies at West Fargo on Tuesday. The Lady Huskies, now 0-3, trailed 42-30 at the half.
Sidne Kubela added seven points and Emily DeVries six for the Lady Huskies.
HIGH SCHOOL BASKETBALL SCOREBOARD
TUESDAY
Boys
Minot 76, Bismarck St. Mary's 56
West Fargo Sheyenne 92, Valley City 39
Fargo Davies 65, Grand Forks Red River 42
Grand Forks Central 59, Fargo North 52
Turtle Mountain 62, Bismarck Century 59
Jamestown 63, Bismarck Legacy 54
Ada-Borup 77, Park Christian 55
Bemidji 73, Moorhead 70
Barnesville 80, Rothsay 46
Pelican Rapids 83, Ashby 45
Fergus Falls 63, Sauk Rapids-Rice 62
Girls
Kindred 93, Wyndmere-Lidgerwood 41
Central Cass 62, Richland 35
Milnor-North Sargent 47, Lisbon 30
Hankinson 52, Sargent Central 45
Fargo Oak Grove at Tri-State
LaMoure-Litchville-Marion 48, Ellendale 20
Fargo Davies 61, Grand Forks Red River 53
Grand Forks Central 65, Fargo North 43
West Fargo Sheyenne 60, Valley City 44
Watford City 44, Dickinson 40
Bismarck St. Mary's 53, Minot 50
Bismarck Century 88, Turtle Mountain 46
Mandan 65, Bismarck 43
Bismarck Legacy 44, Jamestown 34
Perham 75, D-G-F 63
Pelican Rapids 49, Hawley 48
Crookston 56, Barnesville 27
Fergus Falls 81, Sauk Rapids-Rice 38
Parkers Prairie 65, Rothsay 38
HIGH SCHOOL HOCKEY
Five different players scored a goal Tuesday as the Breckenridge-Wahpeton Blades beat Park Rapids 6-1 at Sterns Arena.
Thomas Withuski had two goals with Jase Jensen, Isaac Wohlers, Brayden Wahl and Avery Rugland each scoring a goal. Wohlers also had two assists and recorded his 100th varsity point for the Blades.
Jared Aamold had 17 saves in net for the wins.
COLLEGE BASKETBALL
North Dakota had six players score in double figures to rout Northland 109-52 on Tuesday.
Billy Brown led the Fighting Hawks, now 5-7, with 17 points with Marlons Stewart added 14 points and 11 assists.
MINNESOTA VIKINGS
Three Minnesota Vikings were selected the NFL Pro Bowl on Tuesday in a vote of players, coaches and fans.
Vikings safety Harrison Smith, defensive end Danielle (pronounded Da-Neel) Hunter and running back Dalvin Cook made the team with Smith and Cook named starters.
LOCAL SCHEDULE
Broadcasts in parentheses
WEDNESDAY
BOYS BASKETBALL: Clinton-Graceville-Beardsley at Hankinson, North Dakota-Minnesota Shootout, 7:30 p.m.
THURSDAY
BOYS BASKETBALL: Breckenridge at Frazee, 7:30 p.m.; Milnor-North Sargent at Sargent Central, 7:30 p.m.
GIRLS BASKETBALL: Underwood at Breckenridge, 7:30 p.m.; Wilmot at Wyndmere-Lidgerwood at Lidgerwood, 7:30 p.m.; Maple Valley at Hankinson, 7:30 p.m.; May-Port-CG at Richland, 7:30 p.m.
GYMNASTICS: Fargo Davies, West Fargo Sheyenne at Wahpeton, 5 p.m.
WRESTLING: West Fargo Sheyenne, Breckenridge at Wahpeton (B92.7 FM), 5 p.m.
WRESTLING: West Fargo Sheyenne at Wahpeton, 5 p.m.; Breckenridge at Wahpeton, 7:30 p.m. (B92.7 FM)
FRIDAY
BOYS BASKETBALL: Devils Lake at Wahpeton, 5:45 p.m. (KBMW); Hankinson at Wilmot, 7:30 p.m.; Richland at Sargent Central, 7:30 p.m.
GIRLS BASKETBALL: Devils Lake at Wahpeton, 7:30 p.m. (KBMW); LaMoure-Litchville-Marion at Milnor-North Sargent, 7:30 p.m.
HOCKEY: B-W Blades at Dickinson, 7 p.m.
SATURDAY
BOYS BASKETBALL: Richland vs. Aberdeen Roncalli at Jamestown, TBD
BOYS SWIMMING AND DIVING: Wahpeton-Breckenridge at Fargo North Invitational, 10 a.m.
GYMNASTICS: Wahpeton-Breckenridge at Milbank Invitational, 11 a.m.
HOCKEY: B-W Blades at Mandan, 2 p.m.
WRESTLING: Wahpeton at Valley City, TBD