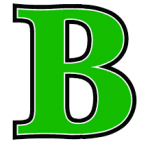 The Breckenridge Cowboys basketball team concluded a good weekend in South Dakota with an 80-30 win over McIntosh, S.D., on the final day of the Hoop City Classic in Mitchell and Sioux Falls.
The Cowboys started the tournament with a 66-46 win over Gregory, S.D., on Friday in Mitchell.
Cooper Yaggie scored 36 points – tying the junior for No. 5 on the single-game scoring list with Breckenridge. It was also the second time Yaggie has scored at least 35 points in a game this season. Yaggie scored 35 against Wadena-Deer Creek early this season.
Jordan Christensen added 19 points and 15 rebounds for the Cowboys.
The Cowboys dominated McIntosh on Saturday in Sioux Falls behind 17 points from Chris Nieto and 10 points each from Jonah Christensen and Anthony Conzemius.
Conzemius led Breckenridge with seven rebounds while Christensen had five and Alex Ohm chipped in five assists.
GIRLS BASKETBALL
Cowgirls split games at Pelican Rapids tourney
The Breckenridge Cowgirls beat Lake Park-Audubon 77-66 on Friday during the first day of the Minn. National Holiday Tournament in Pelican Rapids before falling 77-54 to Frazee on the second day on Saturday.
Jude Held paced the Cowgirls on Friday with 23 points and 10 rebounds while Abby Johnson added 16 points and seven rebounds and Grace Conzemius 10 points and seven boards.
No statistics from the Frazee game were available.
LOCAL SCOREBOARD
Girls Basketball
Friday
Tri-State 64, Sargent Central 45
Hillsboro-Central Valley 58, Richland 56
Hawley 59, Crookston 54
Dilworth-Glyndon-Felton 79, Rothsay 72
Saturday
Rothsay 56, Thief River Falls 40
Walker-Hackensack-Akeley 61, Barnesville 47
Fergus Falls 64, Hawley 55
Pelican Rapids 48, Underwood 35
Fargo Davies 65, Fargo Shanley 56
Boys Basketball
Friday
No. 2 Hillsboro-Central Valley 62, No. 5 Richland 44
Tri-State 63, Sargent Central 44
Kidder County 75, Wyndmere-Lidgerwood 50
Moorhead 87, Dilworth-Glyndon-Felton 80
Perham 85, Stephen-Argyle 26
Pelican Rapids 80, Underwood 51
Barnesville 64, Menahga 43
Saturday
Fargo Oak Grove 91, Hawley 69
Perham 86, Sauk Centre 53
Fergus Falls 72, Morris Area 68
Warroad 66, Underwood 32
Fargo Davies 80, Fargo Shanley 33
Fargo South 83, Grand Forks Central 76
HOCKEY
Blades split weekend in Wadena
The Breckenridge-Wahpeton Blades went 1-1 in a weekend tournament at Wadena, beating Bottineauy 7-3 on Friday and losing 5-2 to host Wadena-Deer Creek 5-2 on Saturday.
The Blades beat Bottineau behind three goals from Thomas Withuski and one each from Jesse Kruse, Tanner Barth, Jase Jensen and Avery Rugland. Barth also had three assists with Jensen collecting two.
Against the Wolverines, Wohlers and James Finkral scored while Withuski and Carson Hought each added an assist.
COLLEGE BASKETBALL
Bison begin league play with win
Vinnie Shahid (pro. Shah-heed) scored 19 points and North Dakota State outscored Denver 33-22 in the second half for a 66-55 win to open Summit League play on Sunday.
The Bison, 9-5 overall, also got 18 points from Tyson Ward and seven points and 11 rebounds from Rocky Kreuser (pro. Cruiser).
Fighting Hawks lose at Oregon State
Oregon State outlasted North Dakota 83-66 despite the Fighting Hawks having four players in double figures on Sunday.
Marlon Stewart led UND with 19 points and Brady Danielson 18.
MINNESOTA VIKINGS
Vikings lose finale; will play at Saints in playoffs
The Minnesota Vikings, playing mainly backups, fell 21-19 to the Chicago Bears Sunday in their regular-season finale.
The Vikings end the regular season 10-6 and will open the NFL playoffs as the No. 6 seed in the NFC. The Vikings will play No. 3 seed New Orleans at noon on Sunday in New Orleans.
Third-string running back Mike Boone ran for 125 yards on 32 carries and two touchdowns for the Vikings while Sean Mannion, playing for Kirk Cousins, was 12 of 22 passing for 126 yards and two interceptions.