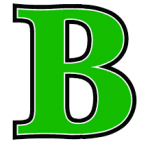 The Breckenridge Cowboys trailed Cass Lake-Bena by as many as 23 points Saturday before eventually cutting the lead to two before falling 81-76 in a game played at Perham.
The Cowboys got 26 points from Cooper Yaggie while Jonah Christensen added 17 points and nine rebounds. Tyson Piechowski led the Cowboys on the glass with 12 while Jr. Perez had seven assists.
HIGH SCHOOL GYMNASTICS
Shorthanded B-W gymnastics team places 2nd at Sisseton
With only five healthy participants, the Breckenridge-Wahpeton gymnastics team was able to finish second at the Sisseton Invitational on Saturday. Milbank won with 127.45 points with B-W second with 120.
Anika Birkelo won the balance beam with a score of 8.1 points while tying for third on the bars at 7.35. Abbie Skovholt was first on the vault at 8.6, second in the bars at 7.6 and third on the bars at 7.95.
HIGH SCHOOL HOCKEY
Blades fall to River Lakes
The B-W Blades lost 7-1 to River Lakes on Saturday to end the two-game weekend 1-1.
No other details were available of the game.
LOCAL SCOREBOARD
SATURDAY
Girls Basketball
Minnesota
Royalton 64, Dilworth-Glyndon-Felton 34
Underwood 76, Ortonville 25
Henning 48, Wadena-Deer Creek 25
Perham 61, Duluth East 60
North Dakota
Northern Cass 63, Hankinson 48
Grand Forks Red River 58, Aberdeen Central (S.D.) 45
Fargo Oak Grove 45, Dickinson Trinity 42
Grafton 61, Central Cass 47
Boys Basketball
Minnesota
Tri-State 74, Wheaton-Herman-Norcross 57
Henning 84, Ada-Borup 70
Perham 73, Maranatha Academy 58
Ortonville 56, Underwood 43
Anoka 56, Detroit Lakes 54
West Central Area 59, Long Prairie-Grey Eagle 37
North Dakota
Northern Cass 86, Hankinson 63
Tri-State 74, Wheaton-Herman-Norcross 57
Dickinson Trinity 52, Fargo Oak Grove 40
Grafton 53, Central Cass 48
COLLEGE BASKETBALL
NDSCS men beat Anoka-Ramsey to sweep weekend
The North Dakota State College of Science Wildcats beat Anoka-Ramsey Community College 88-61 on Saturday to complete a two-game sweep of the DCTC Classis in Inver Grove Heights.
The Wildcats, 12-2 overall, end nonconference play at 12-2 and will begin Mon-Dak play at home Thursday against Williston State College at 7:30 p.m.
Khari Broadway scored 17 points to the lead the Wildcats while Yohana Ochan (like its spelled) had 16 points and nine rebounds.
Bison steamroll Northland
Vinnie Shahid, Cameron Hunter and Jaxon Knotek (pro. Know-tech) each scored 13 points to lead North Dakota State to a 97-43 victory over Division III Northland College on Sunday.
Tyson Ward scored 12 for the Bison.
Fighting Hawks top PFW
North Dakota beat Purdue-Fort Wayne 83-69 on Sunday to begin Summit League play with a 2-0 record.
UND, 8-8 overall, had five players in double figures, led by Marlon Stewart with 29 points and eight assists.
MINNESOTA VIKINGS
Vikings beat Saints in OT to advance
Kirk Cousins hit Kyle Rudolph with a four-yard touchdown pass in overtime Sunday to lead the Vikings to a 26-20 win over the New Orleans and into the NFC divisional round.
The sixth-seeded Vikings will next play top-seeded San Francisco at 3:30 p.m. on Saturday.
Davlin Cook had 130 yards from scrimmage and scored two touchdowns after missing the last two-regular season games with a shoulder injury.
Minnesota's defense also forced two turnovers and sacked Saints quarterback Drew Brees three times.
LOCAL SCHEDULE
(Broadcasts in parentheses)
MONDAY
GIRLS BASKETBALL: Tri-State at Kindred, 7:30 p.m.; Wyndmere-Lidgerwood at Milnor-North Sargent, 7:30 p.m.; Lisbon at Hankinson, 7:30 p.m.; Wheaton-Herman-Norcross at Richland, 7:30 p.m.