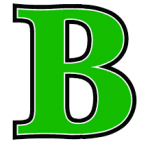 The Breckenridge Cowboys outscored Staples-Motley 41-14 over the final 12 minutes for an 83-51 win Tuesday at Breckenridge High School.
The win broke a two-game losing streak for the Cowboys and evened its record at 6-6 on the season.
Junior Jonah Christensen had a huge game for the Cowboys with 22 points and 17 rebounds. Cooper Yaggie added 18 points and Tyson Piechowski 11.
Breckenridge led 36-30 at the half at 42-37 with 12 minutes to play before pulling away from the Cardinals.
Cowgirls fall to Pelican Rapids
The Breckenridge Cowgirls ran into a buzz saw Tuesday in Pelican Rapids as the Vikings beat the Cowgirls 54-28. No other details of the game were available.
HIGH SCHOOL GYMNASTICS
Wahp-Breck places third at Milbank Invite
Abbie Skovholt was first in the all-around and Hailee Hanson won the balance beam competition as the Wahpeton-Breckenridge gymnastics team placed third at the Milbank Invitational Tuesday.
Milbank won the team title with 124.75 points with Morris Area second at 118.65 and Wahp-Breck third at 118.55.
Skovlholt was second on the bea,, third on the on the uneven bars and tied for third on the floor exercise to win the all-around with 32.3 points. Hanson scored an 8.3 on the beam to win the event and was fourth in the all-around at 31.2.
MINNESOTA VIKINGS
Alexander done for season with knee surgery
The Minnesota Vikings will again be shorthanded in the secondary in Saturday's NFC divisional game at San Francisco with the news that cornerback Mackensie Alexander will have surgery on his injured knee and be out for the season.
Also not practicing Tuesday for Minnesota were receiver Stephon Diggs with an illness, nose tackle Linval Joseph with a knee injury and safety Jayron Kearse with a toe injury.
Minnesota and San Francisco play at 3:30 p.m. Saturday with the winner advancing the NFC championship game.
LOCAL SCOREBOARD
TUESDAY
Girls Basketball
Minnesota
Pelican Rapids 54, Breckenridge 28
Fergus Falls 75, St. Cloud Tech 45
Barnesville 51, Osakis 48
Rothsay 57, Fergus Falls Hillcrest 48
Hawley 67, Perham 58
North Dakota
Sargent Central 48, Fargo Oak Grove 38
Fargo Shanley 73, West Fargo Sheyenne 71
Grand Forks Red River 61, Grand Forks Central 28
West Fargo 73, Valley City 43
Boys Basketball
Minnesota
Breckenridge 83, Staples-Motley 51
Perham 71, Barnesville 47
Detroit Lakes 51, Fergus Falls 39
North Dakota
Central Cass 77, Wyndmere-Lidgerwood 35
Richland 66, Lisbon 46
Enderlin 75, Hankinson 57
Fargo Oak Grove 72, Sargent Central 40
Kindred 80, Maple Valley 41
Norther Cass 57, Milnor-North Sargent 45
West Fargo Sheyenne 82, Fargo Shanley 59
West Fargo 74, Valley City 50
Grand Forks Red River 64, Grand Forks Central 57
LOCAL SCHEDULE
(Broadcasts in parentheses)
THURSDAY
BOYS BASKETBALL: Breckenridge at D-G-F, 7:30 p.m.; Wahpeton at Fargo South, 7:30 p.m.; Wyndmere-Lidgerwood at Enderlin, 7:30 p.m.
GIRLS BASKETBALL: Waverly-South Shore at Tri-State at Rosholt, 7:30 p.m.; Richland at Kindred, 7:30 p.m.
HOCKEY: B-W Blades at Morris Area, 7 p.m.
MEN'S BASKETBALL: Williston State at NDSCS, 7:30 p.m. (B92.7 FM)
WOMEN'S BASKETBALL: Williston State at NDSCS, 5:30 p.m. (B92.7 FM)
FRIDAY
BOYS BASKETBALL: Tri-State at Kindred, 7:30 p.m.; Milnor-North Sargent at Wyndmere-Lidgerwood at Wyndmere, 7:30 p.m.; Hankinson at Lisbon, 7:30 p.m.; May-Port-CG at Richland, 7:30 p.m.
GIRLS BASKETBALL: Fargo South at Wahpeton, 7 p.m.; Hawley at Breckenridge, 7:30 p.m.
GYMNASTICS: Breckenridge-Wahpeton at Fargo Invitational, 5 p.m.
WRESTLING: Wahpeton at Bismarck Rotary Tournament, all day