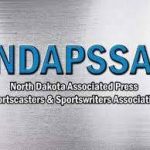 HIGH SCHOOL BASKETBALL
Davies, Century top Class A polls
Fargo Davies is again the top boys team in the N.D. AP Sportscasters and Sportswriters Association poll while Bismarck Century remains No. 1 in the girls poll.
The A boys poll was unchanged from a week ago with West Fargo Sheyenne second, Minot third, Jamestown fourth and Dickinson fifth.
The only change in the A girls poll came due to Wahpeton's upset of Fargo Davies last week. That dropped Davies out of the top five. Century leads the poll with Devils Lake second, Bismarck Legacy third, Fargo Shanley fourth and Grand Forks Red River fifth.
Perham slips 1 spot in 2A poll; Otters climb to No. 2 in girls poll
Perham dropped one spot to sixth in the Class 2A boys basketball released Wednesday by Minnesota Basketball Hub. The Yellowjackets remain one of five undefeated teams in Class 2A boys.
Caledonia leads the 2A poll with Waseca second, Lake City third, Minneapolis North fourth, St. Croix Prep fifth. Minnesota Lutheran Valley comes in No. 7 with East Grand Forks eighth, Esko ninth and Stewartville 10th.
Eden Prairie remains No. 1 in Class 4A as the poll remained unchanged from last week. Minnehaha Academy is No. 1 in Class 3A and BOLD holds down the top spot in Class 1A.
In Class 2A girls, Fergus Falls has climbed to No. 2 behind Sauk Centre. The rest of the top 10 include Minnehaha Academy third, Rochester Lourdes fourth, New London-Spicer fifth, Duluth Marshall sixth, Proctor seventh, Goodhue eighth, Providence ninth and Pelican Rapids entered the poll for the first time this season at No. 10
The top Class 4A girls team is Hopkins, with DeLaSalle ranked first in Class 3A and Minneota tops the 1A poll.
COLLEGE FOOTBALL
Bison will need to run the football Saturday
How well the North Dakota State Bison run the football Saturday could likely determine the outcome of their FCS championship game with James Madison.
The Dukes have allowed just 61.1 rushing yards a game this season and only one team has rushed for more than 100 yards against them this season.
The Bison come into Saturday's game averaging 288 yards a game on the ground, goof for fourth in the FCS.
During NDSU's run to seven of the last eight national titles, only once during that time of 130 games, has the Bison been held under 100 yards rushing.
NDSU and James Madison meet at 11 a.m. Saturday in Frisco, Texas. KBMW will have the game starting with the pregame show at 10:30 a.m.
Winfield declares for NFL
Minnesota safety Antoine Winfield Jr. declared for the NFL draft Wednesday, skipping his final two years of eligibility after earning consensus All-American honors and tying the single-season program record with seven interceptions.
Winfield posted the announcement on his Instagram account, and the team confirmed his decision. Winfield led the Gophers with 88 total tackles and 62 solo tackles, helping Minnesota finish 11-2 for the most wins in program history since 1904.
He was the Big Ten Defensive Back of the Year award winner and one of five finalists for the Nagurski Award,
MINNESOTA VIKINGS
Thielen added to injury list
Minnesota wide receiver Adam Thielen was added to the Vikings' injury list ahead of Saturday's NFC divisional game with San Francisco.
Thielen was listed as limited for Wednesday's practice with an injured ankle, which he suffered during the practice.
Also Wednesday, fellow wide receiver Stephon Diggs missed practiced for a second straight day due to an illness.
The Vikings and 49ers play at 3:30 p.m. Saturday in San Francisco.
LOCAL SCHEDULE
(Broadcasts in parentheses)
THURSDAY
BOYS BASKETBALL: Breckenridge at D-G-F, 7:30 p.m.; Wahpeton at Fargo South, 7:30 p.m.; Wyndmere-Lidgerwood at Enderlin, 7:30 p.m.
GIRLS BASKETBALL: Waverly-South Shore at Tri-State at Rosholt, 7:30 p.m.; Richland at Kindred, 7:30 p.m.
HOCKEY: B-W Blades at Morris Area, 7 p.m.
MEN'S BASKETBALL: Williston State at NDSCS, 7:30 p.m. (B92.7 FM)
WOMEN'S BASKETBALL: Williston State at NDSCS, 5:30 p.m. (B92.7 FM)
FRIDAY
BOYS BASKETBALL: Tri-State at Kindred, 7:30 p.m.; Milnor-North Sargent at Wyndmere-Lidgerwood at Wyndmere, 7:30 p.m. (KBMW); Hankinson at Lisbon, 7:30 p.m.; May-Port-CG at Richland, 7:30 p.m.
GIRLS BASKETBALL: Fargo South at Wahpeton, 7 p.m.; Hawley at Breckenridge, 7:30 p.m.
GYMNASTICS: Breckenridge-Wahpeton at Fargo Invitational, 5 p.m.
WRESTLING: Wahpeton at Bismarck Rotary Tournament, all day