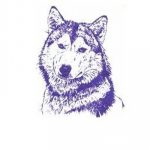 The Wahpeton Huskies picked up their second win of the season with 74-59 road win at Fargo South on Thursday.
Tyler Tollefson scored 26 points to the lead the Huskies, now 2-5, while CorBin Cornelius added 25 in the win.
Cowboys fall on road to D-G-F
Breckenridge's offense went cold on the road in an 80-46 loss at Dilworth-Glyndon-Felton on Thursday.
The Cowboys trailed just 37-24 at the half before being outscored 43-22 in the second 18 minutes.
Cooper Yaggie the led the offense with 12 points with Tyson Piechowki scoring 10.
COLLEGE BASKETBALL
NDSCS sweeps Williston State to begin conference play
The North Dakota State College of Science men's and women's basketball teams began the Mon-Dak schedule with a sweep of Williston State on Thursday at home.
The Lady Wildcats, now 14-2 overall, beat Williston 82-32 behind a season-high 22 points for Zaraya March
The Wildcats topped the Tetons 75-72 behind 20 points, nine rebounds and five assists from Khari Broadway.
The NDSCS men improve to 13-2 on the season.
NDSU drops first Summit League game
North Dakota State fell behind by nine points and halftime and just couldn't catch up in a 79-73 loss at Oral Roberts on Thursday.
The Bison lost for the first time in Summit League play and are now 11-6 overall and 2-1 in the league.
Vinnie Shahid led the way with 25 points while Tyson Ward added 19 and Rockey Kreuser scored 15.
HIGH SCHOOL HOCKEY
Blades pick up big section victory
The B-W Blades won an important section hockey game Thursday with a 4-2 road win at Morris-Benson. It was just Morris-Benson's second loss of the season.
Tanner Barth led the Blades with two goals while Brayden Wahl and Jesse Kruse scored one each. Kruse, Jase Jenson, Thomas Withuski and James Finkral each added an assist.
Jared Aamold finished with 24 saves to pick up the win.
COLLEGE FOOTBALL
Bison go after another national title Saturday
All the preparations are almost done for North Dakota State and James Madison ahead of Saturday's FCS championship game in Frisco, Texas.
The two FCS powerhouses will meet at 11 a.m. Saturday in Frisco, Texas. KBMW will have the game starting with the pregame show at 10:30 a.m.
NDSU has won seven of the last eight national titles, with James Madison beating the Bison in the semifinals the year they didn't win.
MINNESOTA VIKINGS
Diggs returns to practice, Thielen questionable for Saturday
The Minnesota Vikings got one of their two starting wide receivers back for practice Thursday when Stephon Diggs returned from an illness. But Adam Thielen remains questionable with an ankle injury.
Thielen wore a wrap on his left ankle Thursday after getting tangled with a teammate during practice the day before. Both Thielen and the Vikings were confident Thursday that Thielen would be available for Saturday's NFC divisional game at San Francisco.
The Vikings and 49ers play at 3:30 p.m. Saturday in San Francisco.
LOCAL SCHEDULE
(Broadcasts in parentheses)
FRIDAY
BOYS BASKETBALL: Tri-State at Kindred, 7:30 p.m.; Milnor-North Sargent at Wyndmere-Lidgerwood at Wyndmere, 7:30 p.m.; Hankinson at Lisbon, 7:30 p.m.; May-Port-CG at Richland, 7:30 p.m.
GIRLS BASKETBALL: Fargo South at Wahpeton, 7 p.m.; Hawley at Breckenridge, 7:30 p.m.
GYMNASTICS: Breckenridge-Wahpeton at Fargo Invitational, 5 p.m.
SATURDAY
GIRLS BASKETBALL: Britton-Hecla at Wyndmere-Lidgerwood at Lidgerwood, 4 p.m.
HOCKEY: B-W Blades at Becker-Big Lake, 7 p.m.
WRESTLING: Wahpeton at Bismarck Rotary Tournament, all day; Breckenridge at Parkers Prairie Invitational, 9 a.m.
SUNDAY
MEN'S BASKETBALL: NDSCS at Miles Community College, 4 p.m.
WOMEN'S BASKETBALL: NDSCS at Miles Community College, 2 p.m.