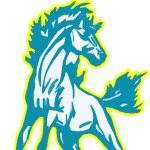 The Richland Colts moved up three spots in the latest N.D. AP Sportcasters and Sportswriters Association poll released Monday.
The Colts improved to from fifth to third with Four Winds-Minnewaukan ranked No. 1 and Rugby No. 2.
The rest of the top 10 includes St. John fourth, Hatton-Northwood fifth, Enderlin sixth, Hillsboro-Central Valley seventh, Shiloh Christian eighth, Beulah ninth and Langdon-Edmore-Munich 10th.
In the girls poll, Kindred remained No. 1 with Langdon-Edmore-Munich closing the gap in second. Kidder County is third, Trenton fourth, Grafton fifth, Rugby sixth, Four Winds-Minnewaukan seventh, Thompson eighth, Carrington nineth and Mohall-Lansford-Sherwood 10th.
COLLEGE FOOTBALL
Pelini resigns at Youngstown State
Bo Pelini resigned as coach of Youngstown State to become the defensive coordinator at LSU on Monday.
Pelini was 33-28 in five seasons with the Penguins including a 28-14 loss to James Madison in the 2017 FCS championship game.
MINNESOTA VIKINGS
Zimmer complete coaching for next season
Minnesota Vikings coach Mike Zimmer filled the rest of his coaching staff Monday.
Zimmer named Andre Patterson and Adam Zimmer as co-defensive coordinators, moved Andrew Janocko to wide receivers coach, hired Daronte Jones and defensive backs coach and Phil Rauscher as the new assistant offensive line coach.
The additions came after Zimmer promoted Gary Kubiak to offensive coordinator with Kevin Stefanski leaving to become the head coach of the Cleveland Browns.
LOCAL SCOREBOARD
MONDAY
Girls Basketball
Minnesota
Park Rapids 56, Dilworth-Glyndon-Felton 53
Pelican Rapids 53, Thief River Falls 31
West Central 54, Battle Lake 41
Boys Basketball
Minnesota
Dilworth-Glyndon-Felton 75, Thief River Falls 44
Rothsay 59, Clinton-Graceville-Beardsley 40
Henning 89, Ashby 53
North Dakota
Devils Lake 61, Fargo North 59
Fargo Oak Grove 76, Tri-State 51
Richland 60, Central Cass 59
Kindred 71, Wyndmere-Lidgerwood 32
Enderlin 47, Maple Valley 43
Milnor-North Sargent 49, Lisbon 44
Hankinson 57, Sargent Central 48
LOCAL SCHEDULE
(Broadcasts in parentheses)
TUESDAY
BOYS BASKETBALL: Barnesville at Breckenridge, 7:30 p.m. (B92.7 FM); Wahpeton at Fargo Shanley, 7:30 p.m.
GIRLS BASKETBALL: Fargo Shanley at Wahpeton, 7:30 p.m. (KBMW); Breckenridge at Wheaton Area, 7:30 p.m.; Tri-State at Northern Cass, 7:30 p.m.; Wyndmere-Lidgerwood at Maple Valley7, 7:30 p.m.; Richland at Hankinson, 7:30 p.m.; Fargo Oak Grove at Milnor-North Sargent, 7:30 p.m.
THURSDAY
BOYS BASKETBALL: Milnor-North Sargent at Tri-State at Rosholt, 7:30 p.m.; Hankinson at Wyndmere-Lidgerwood at Wyndmere, 7:30 p.m. (KBMW); Fargo Oak Grove at Richland, 7:30 p.m.
GIRLS BASKETBALL: Frazee at Breckenridge, 7:30 p.m.
HOCKEY: B-W Blades at Sauk Centre, 7 p.m.
MEN'S BASKETBALL: NDSCS at Williston State College, 7:30 p.m.
WOMEN'S BASKETBALL: NDSCS at Williston State College, 5:30 p.m.
WRESTLING: Breckenridge at Underwood Triangular, 5 p.m.; Grand Forks Central at Wahpeton, 7 p.m.
FRIDAY
BOYS BASKETBALL: Perham at Breckenridge, 7:30 p.m.; Wahpeton at West Fargo, 7:30 p.m.; Hankinson at Fargo Oak Grove, 7:30 p.m.
GIRLS BASKETBALL: West Fargo at Wahpeton, 7 p.m.; Maple Valley at Tri-State at Fairmount 7:30 p.m.; Sargent Central at Wyndmere-Lidgerwood at Lidgerwood, 7:30 p.m.; Enderlin at Richland, 7:30 p.m.; Milnor-North Sargent at Kindred, 7:30 p.m.
GYMNASTICS: Wahpeton-Breckenridge at Valley City, 5 p.m.
SATURDAY
BOYS BASKETBALL: Richland vs. TBD at Dakota State Shootout, Madison, S.D., TBD
GIRLS BASKETBALL: Breckenridge vs. East Grand Forks at Moorhead, 9:30 a.m.
WRESTLING: Wahpeton at Larimore Invitational, all day