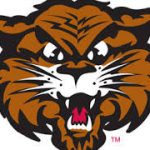 Four players scored in double figures and the NDSCS Wildcats shot 53 percent as a team to beat Dakota College at Bottineau 103-81 on Monday in Bottineau
The Lady Wildcats used a big second half to pull away from Bottineau 86-65 in the opener.
Duoth Gach was 7 of 13 on 3-pointers to score 25 points to lead the Wildcats.
Khari Broadway added 20 points and six rebounds while Rayquin Moore chipped in 15 points off the bench and Damien Gordon had 12 points.
The Wildcats improved to 20-3 overall this season and 7-1 in the MonDak Conference. NDSCS will play at league leader Dawson Community College on Wednesday in Dawson, Mont.
The Lady Wildcats, now 18-5 overall and 5-3 in MonDak play, led 38-36 at the break but outscored Bottineau 48-29 in the second half.
Kate Carlson continued her excellent play of late with 22 points. nine rebounds and four assists while Nikki Metcalfe had 14 points and 11 rebounds for a double-double. Justyna Butler and Emily-Kate Parker each added 12 points.
HIGH SCHOOL BASKETBALL
Kindred remains No. 1 in Class B girls poll
The Kindred Vikings girls basketball team edged Langdon-Edmore-Munich for the top spot in this week's N.D. AP Sportscasters and Sportswriters Association poll released Monday.
Kindred picked up 10 of the 16 first-place votes to total 152 poll points with L-E-M getting the other six and had 150 points.
Kidder County was third in the girls poll with Trenton fourth, Grafton fifth, Rugby sixth, Four Winds-Minnewaukan seventh, Carrington eighth, Mohall-Lansford-Sherwood ninth and Thompson 10th.
The Class B boys poll isn't nearly as close as Four Winds-Minnewaukan got all 16 first-place votes to dominate the poll.
Rugby is second, followed by St. John, Richland fourth and Shiloh Christian to round out the top five. The second five has Hatton-Northwood, Enderlin, Hillsboro-Central Valley, Beulah and Dickinson Trinity.
BASKETBALL SCOREBOARD
MONDAY
Girls Basketball
Minnesota
Crookston 67, Dilworth-Glyndon-Felton 60
Boys Basketball
Minnesota
Park Christian 67, Rothsay 63
North Dakota
Kindred 64, Richland 56 (battle of top two teams in Region 1)
Tri-State 69, Hankinson 54
Enderlin 76, Wyndmere-Lidgerwood 48
EVENTS
Wahpeton Booster Club to meet Sunday
The Wahpeton All-Sports Booster Club will meet Sunday at 7 p.m. and the High School Commons. The public is welcome to attend.
COLLEGE FOOTBALL
NDSU's Tuszka invited to NFL Combine
North Dakota State defensive end Derrek Tuszka has been invited to the NFL Combine late this month in Indianapolis.
The combine brings together the best NFL prospects from across the country, most from bigger Division I programs.
The combine consists of a variety of drills from 40-yard dash, bench press, shuttle runs, long jump and vertical jump.
Tuszka will be the ninth Bison player in the past nine years to participate in the Combine. Quarterback Easton Stick parlayed his performance last year into a fifth-round draft pick of the Los Angeles Chargers.
MINNESOTA TWINS
Twins sign pitcher to minor-league deal
The Minnesota Twins finalized a deal with Jhoulys Chacín on a minor league contract Monday after a miserable 2019 season that saw him go from an opening day start to an August release.
He would get a $1.6 million, one-year contract if added to the 40-man roster and would have the chance to earn $1.5 million in performance bonuses based on innings.
The 32-year-old right-hander was 15-8 with a 3.50 ERA for Milwaukee in 2018 after signing a $15.5 million, two-year deal with the Brewers.
He figures to compete during spring training with Randy Dobnak, Devin Smeltzer and Lewis Thorpe for rotation spots behind José Berríos, Jake Odorizzi and Homer Bailey.
LOCAL SCHEDULE
(Broadcasts in parentheses)
TUESDAY
GIRLS BASKETBALL: Wyndmere-Lidgerwood at Lisbon, 7:30 p.m.; Kindred at Hankinson, 7:30 p.m.; Richland at Northern Cass, 7:30 p.m.; Sargent Central at Milnor-North Sargent, 7:30 p.m.
WRESTLING: Breckenridge at Wheaton Triangular, 5 p.m.
WEDNESDAY
MEN'S BASKETBALL: NDSCS at Dawson Community College, 8:30 p.m.
WOMEN'S BASKETBALL: NDSCS at Dawson Community College, 6:30 p.m.
THURSDAY
BOY'S BASKETBALL: Frazee at Breckenridge, 7:30 p.m. (B92.7 FM) ; Northern Cass at Wyndmere-Lidgerwood at Wyndmere, 7:30 p.m.; Milnor-North Sargent at Richland, 7:30 p.m.
HOCKEY: Kittson Central at B-W Blades, 7 p.m.
WRESTLING: Breckenridge at Pelican Rapids Triangular, 5 p.m.
FRIDAY
BOYS BASKETBALL: West Fargo Sheyenne at Wahpeton, 7 p.m. (KBMW); Hankinson at Central Cass, 7:30 p.m.; Milnor-North Sargent at Edgeley-Kulm, 7:30 p.m.
GIRLS BASKETBALL: Wahpeton at West Fargo Sheyenne, 7:30 p.m.; Breckenridge at Dilworth-Glyndon-Felton, 7:30 p.m.; Florence-Henry at Tri-State at Rosholt, 7:30 p.m.
GYMNASTICS: Wahpeton at Fargo Invitational, 5 p.m.
SATURDAY
BOYS BASKETBALL: Grand Forks Red River at Wahpeton, 3:30 p.m.; Breckenridge vs. Thief River Falls at Moorhead, 4:30 p.m.
GIRLS BASKETBALL: NDSCS Bonanza – Wyndmere-Lidgerwood vs. Oakes, noon (KBMW); Sargent Central vs. Northern Cass, 1:30 p.m.; Central Cass vs. Milnor-North Sargent, 3 p.m.; Grafton JV vs. Maple Valley, 4:30 p.m.; Tri-State vs. Hankinson, 6 p.m. (KBMW)
HOCKEY: Becker-Big Lake at B-W Blades, 3 p.m.
WRESTLING: Breckenridge at Morris Area Invitational, 10 a.m.
SUNDAY
MEN'S BASKETBALL: Miles Community College at NDSCS, 3 p.m. (KBMW)
WOMEN'S BASKETBALL: Miles Community College at NDSCS, 1 p.m. (KBMW)