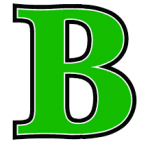 The Breckenridge Cowboys built a nine-point halftime lead against Hawley Thursday for a 78-70 road win.
The game was a makeup game for a postponed game earlier this season due to a winter storm.
Cooper Yaggie led the Cowboys with 26 points while Jonah Christensen, after missing one game with being sick, added 18 points and 12 rebounds for a double-double.
Adam Ohm chipped in 11 points while Anthony Conzemius had 11 rebounds.
No. 5 Pelican Rapids downs Cowgirls
The Breckenridge Cowgirls fell behind by double digits midway through the first half Thursday against No. 5 ranked Pelican Rapids and could never catch up in a 58-45 loss at home.
The loss ended a seven-game winning streak for the Cowgirls, now 15-9 overall and 7-7 in section play and in fifth place in the 8AA South QRF standings.
HIGH SCHOOL BASKETBALL SCOREBOARD
THURSDAY
Minnesota Boys
Moorhead 77, Alexandria 67
Dilworth-Glyndon-Felton 72, Staples-Motley 61
Battle Lake 84, Moorhead Park Christian 81
Breckenridge 78, Hawley 70
Barnesville 56, Thief River Falls 49
Henning 91, New York Mills 67
North Dakota Boys
Grand Forks Central 52, Valley City 51
No. 10 Hillsboro-Central Valley 58, No. 1 Grafton 54
Minnesota Girls
Moorhead 68, Fergus Falls 59
Barnesville 59, Crookston 48
Hawley 57, Perham 46
Underwood 65, Rothsay 30
Wheaton-Herman-Norcross 54, Ortonville 21
North Dakota Girls
Richland 59, Tri-State 43
Kindred 67, Lisbon 44
Northern Cass 69, Enderlin 48
West Fargo 65, West Fargo Sheyenne 55
Grand Forks Central 50, Valley City 48
COLLEGE BASKETBALL
Bismarck State outruns Wildcats
Bismarck State hit triple figures with 110 points in a 110-95 win over the North Dakota State College of Science Wildcats on Thursday in Bismarck.
BSC hit a 3-pointer at the halftime buzzer to take a 56-54 lead and outscored NDSCS 54-41 in the second half.
The loss dropped the Wildcats, 22-5 overall, into a tie for second place with Miles Community College for the second spot in the Mon-Dak Conference.
Khari Broadway led the Wildcats with 25 points. Duoth Gach added 19 points and Diang Gatluak scored 16 off the bench.
Lady 'Cats outlast Mystics
Five NDSCS Lady Wildcats scored in double figures as NDSCS won a back-and-forth game at Bismarck State Thursday by a 92-91 score.
Kate Carlson finished with 25 points and 11 rebounds for NDSCS while Emily-Kate Parker added 17 points off the bench. Zaraya March chipped in 14 points with Emma Nielsen scoring 12 and Nikki Metcalfe 11.
The Lady Wildcats shot 53 percent from the field, including making 10 3-pointers.
NDSCS moved within a game of BSC and Miles Community College for the league lead at 8-3 while improving to 21-5 overall.
NDSCS hosts Iowa Western Community College at 2 p.m. Saturday at the Blikre Activities Center.
NDSU women's player sets NCAA record
NDSU senior Michelle Gaislerova (gah-slerova) broke the NCAA record by making her 72nd consecutive free throw Thursday in a 74-53 win over Purdue Fort Wayne.
Gaislerova, who also went over the 1,000-point mark in her Bison career, broke the NCAA record with a free throw late in the first quarter. The senior finished with 18 points in the game.
LOCAL SCHEDULE
(Broadcasts in parentheses)
FRIDAY
BOYS BASKETBALL: Wahpeton at Devils Lake, 7:30 p.m.; Breckenridge at Pelican Rapids, 7:30 p.m.; Hankinson at Fargo Oak Grove, 7:30 p.m.; Sargent Central at Wyndmere-Lidgerwood at Wyndmere, 7:30 p.m.; Enderlin at Richland, 7:30 p.m.; Milnor-North Sargent at Kindred, 7:30 p.m.
GIRLS BASKETBALL: Wahpeton at Devils Lake, 5:45 p.m.
SATURDAY
GYMNASTICS: Wahpeton-Breckenridge at Grand Forks Invitational, all day
HOCKEY: Minn. Section 6A first round – Prairie Centre at B-W Blades, 7 p.m. (KBMW)
WOMEN'S BAKSETBALL: Iowa Western at NDSCS, 2 p.m. (KBMW)
WRESTLING: Wahpeton at East Region Tournament at Wahpeton, 8 a.m.