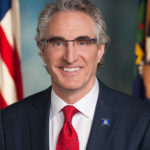 North Dakota Governor Doug Burgum announced Thursday that effective Friday the closure of all restaurants, bars, breweries, cafes and similar on-site dining establishments are close to on-sale/on-site patrons.
Take-out, delivery, drive-through or off-sale services may continue.
The order also closes recreational facilities, health clubs, athletic facilities and theaters, including movie theater or music or entertainment venues.
All state agencies and office are directed to accelerate the transition of non-essential staff member to remote, in-home work sites.
The order currently is through April 6.
Also, Burgum announced that all distance learning and age-appropriate learning for the schools districts will count as seat time for the students. Burgum said schools will remaine closed to students throughout the state until further notice.
The North Dakota Department of Health on Thursday said there have been now 18 positive cases of the virus in the state.