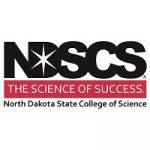 North Dakota State College of Science announced Tuesday it will continue to utilize distance and online learning for summer classes offered during the first four-week session from June 2-26 and for the full summer session, which will take place from June 2 through July 24.
The college plans to offer a limited number of face-to-face classes during its second four-week summer session from June 29 through July 24.
NDSCS has also created a Technical Skills Session, which is scheduled to take place from August 3-21. The three-week on-site instructional period will provide an opportunity for selected academic departments to schedule intensive hands-on sessions so students may receive technical instruction that was missed during the Spring 2020 semester due to COVID-19.