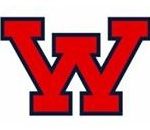 The Wahpeton 19U Senior Babe Ruth baseball team swept LaMoure 3-1 and 10-0 in 4 innings Wednesday nights in games played in Edgeley.
Wahpeton pitching gave up just 2 hits total for both games.
Sawyer Malme and Isaac Loosmore combined on a 2-hitter in the opener. Malme struck out 6 is 5 1/3 innings for the win with Loosmore getting the final 4 outs for the save. Jake Uhlich had 3 of the team's 6 hits.
In the second game, Nick Zach pitched 2 2/3 innings and Mason Thom the final inning in a no-hitter. Dawson Hofman, Nick Thompson and Hunter Wamre had 2 hits while Hofman and Thompson each drove in 3 runs.
Wahpeton will next play in the Fargo Bombers tournament this weekend. Wahpeton will play the Fargo Bombers at 8 a.m. Friday, Stephen-Argyle at 10:30 a.m. and Sioux Falls West at 6 p.m. Saturday in pool play.