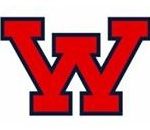 The Wahpeton Senior Babe Ruth baseball team split a doubleheader with Valley City on Monday at the Airport baseball field in Wahpeton, losing 18-5 in 5 innings in the league game and beating Valley City 10-6 in 5 innings in the second game.
Wahpeton built a 7-1 lead in the second game to take control.
Thomas Allrich led the offense with a bases-loaded triple in the fourth inning with Nick Zach collecting 2 hits and scoring 2 runs. Mason Thom, the second of three pitchers for Wahpeton, got the win by giving up just 1 hit over 1 2/3 innings.
In the first game, Valley City scored 12 runs over the first two innings to build a big lead.
Hunter Wamre had two of Wahpeton's 5 hits with Nick Thompson and Isaac Getz driving in 1 run each.
Getz lasted only 1 2/3 innings on the mound in taking the loss.
Wahpeton, now 6-6 on the season, is at the West Fargo Aces in a doubleheader Wednesday starting at 5:30 p.m.
RedHawks name Coste as manager
The Fargo-Moorhead RedHawks named Chris Coste as manager for the 2020 season on Monday, meaning Jim Bennett is out after one year with the team.
Coste played for the RedHawks before going on to play for the Philadelphia Phillies in the major leagues and had been a bench coach for Fargo-Moorhead the last two seasons.
Bennett was 63-37 with the RedHawks in his only season.
3M Open will be played with no fans
The 3M Open PGA golf tournament will be held July 23-26 in Blaine, Minn., but with no fans the tournament announced Monday.
The tournament had hoped to have 3-4 thousand fans each day, but state restrictions would not allow that many spectators.
The PGA tour restarted this past weekend with the Charles Schwab Challenge in Fort Worth, Texas, with no fans.