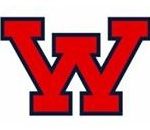 The Wahpeton Senior Babe Ruth baseball team split a doubleheader with Detroit Lakes on Monday, winning 3-2 and losing 14-2.
Wahpeton scored 3 times in the 1st inning to beat Detroit Lakes 3-2 in a pitcher's dual. Both teams combined for 5 hits.
Nick Zach, the second of 4 pitchers, got the win. Zach gave up 1 hit and struck out 2.
Wahpeton had 6 hits in the 2nd game with Tori Uhlich and Isaac Loosmore each collecting two. Loosmore and Nick Thompson drove in runs. Loosmore got the loss, giving up 4 runs in 2 innings.
Wahpeton is now 7-10 on the season.
Breckenridge Babe Ruth to play in MLC
Breckenridge will play summer baseball in Minnesota after all.
With youth sports being allowed again in Minnesota starting Wednesday, Breckenridge voted Sunday night to accept an invitation to the Minnesota Lakes Conference to play its summer baseball under Senior Babe Ruth this season. Breckenridge had been invited to play in North Dakota, but with scheduling conflicts and no chance at playing in a postseason tournament, Breckenridge overwhelmingly elected to accept the invite from the MLC.
Breckenridge will join Dilworth-Glyndon-Felton, Pelican Rapids, Ashby, Hawley, Brandon-Evansville, Barnesville, Frazee and Twin Valley. The schedule is still being finalized but Breckenridge is expected to begin play on Thursday, July 2. The season will conclude with a postseason tournament the first week in August in Pelican Rapids.
Breckenridge will still honor its scheduled games in North Dakota and will play its home games at Cowboy Field.