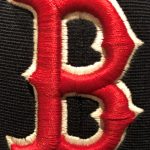 The Breckenridge Senior Babe Ruth baseball team split a doubleheader against the West Fargo Aces on Wednesday. Breckenridge lost the first game 8-3 and won the second by a 5-4 score.
West Fargo scored all of its runs in the fifth and sixth innings to win the first game.
Carter Haugen started and worked 4 1/3 innings with striking out four. Breckenridge totaled five hits in the first game.
Jake Wendorff had two hits and two RBIs in the second game while Jack Aigner had two hits and scored a run. Max Johnson also drove in a run.
Jace Hegge pitched into the fifth inning to get the win, recording five strikeouts. Wendorff got the final eight outs of the game for the save.
Wahpeton beats Fergus Falls
The Wahpeton Senior Babe Ruth baseball team scored seven times in the third inning and made that lead stand up for a 7-5 win over Fergus Falls on Wednesday.
Wahpeton used four hits and three walks in its big inning.
Isaac Getz doubled home two runs in the inning with Nick Thompson singling home two more. Dawson Hofman and Jake Uhlich also had RBI hits.
Tori Uhlich picked up the win, going five innings and striking out three while giving up four hits. Hunter Wamre and Loosmore each pitched an inning in relief, with Loosmore getting the save.
NDHSAA plans mid-July timeline for sports announcement
North Dakota High School athletes should know by mid-July if they will be able to resume athletics in the fall.
The North Dakota High School Activities Association said Wednesday that mid-July is an important time to determine a return to competition plan for the state due to COVID-19.
High school activities in the state have been idled since the second week in March due to the coronavirus.
The NDHSAA Board of Directors met Wednesday and said high school athletics would align closely with the state's plan to restart the school systems.
The first fall practices begin August 3rd with the first fall sports activities scheduled for the weekend of August 14.