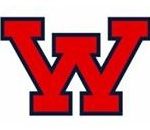 The Wahpeton Senior Babe Ruth baseball team scored twice in the bottom of the 6th inning to beat Devils Lake 5-4 in the first of two East Division games at John Randall Field on Wednesday.
Devils Lake topped Wahpeton 13-3 for the split.
Wahpeton trailed 4-3 in the first game before scoring 2 times in the 6th inning. Wahpeton loaded the bases with two outs and Isaac Loosmore singled to right to scored Mason Thom and Tori Uhlich for the lead. Uhlich scored 3 of the team's 5 runs in the game.
Nick Thompson picked up the win with 2 innings of 1-hit relief work.
Devils Lake jumped out to a 7-2 lead in the second game and cruised to the win.
Uhlich again the lead the offense with 3 hits and Dawson Hofman drove in 2 runs.
Wahpeton improved to 14-17 overall and 5-7 in East Division play.
Breckenridge looses big lead in loss to Barnesville
Breckenridge Senior Babe Ruth grabbed a 6-0 lead but couldn't hold it in an 8-6 loss to Barnesville Wednesday at Cowboy Field.
Barnesville scored all 8 runs over the final 3 innings.
Breckenridge had 9 hits in the game with Carson Hought and Conner Twidwell getting 2 each. Five different players each drove in a run.
Haughen went 5 innings in the start for Breckenridge, giving up 5 runs on 7 hits. Jace Hegge got the loss in relief.
Breckenridge is now 6-6 on the season.
Wahpeton 15U team sweeps D-G-F
The Wahpeton 15U Babe Ruth baseball team swept Dilworth-Glyndon-Felton on Wednesday, winning 17-3 in 5 innings and 9-0 to improve to 25-2 on the season.
Wahpeton totaled 20 hits in the first game with Caden Kappes and Jackson Fliflet getting 4 each. Caden Hockert drove in 5 runs and Fliflet 4. Jayden King gave up 1 run on 2 hits over 3 innings to get the win.
In the second game. Kappes threw a 5-inning complete game 3-hitter while striking out 11.
Brett Goltz had 2 hits 2 RBIs to lead the offense.
A reminder that KBMW will broadcast all of Wahpeton's game during the 15U State Tournament July 22-24 in Williston.
Sano back with Twins
The Minnesota Twins announced Wednesday that first baseman Miguel Sano has been cleared to join the team after two weeks of Covid-19 quarantine.
Sano is expected to play first base for the Twins this season after the team signed Josh Donaldson in free agency to play third base.
The Twins begin the 60-game regular season on July 24 at the Chicago White Sox.
Tommies get approval to move to Division I
The NCAA gave the University of St. Thomas permission Wednesday to jump directly from Division III to Division I after St. Thomas was kicked out of the MIAC for competitive reasons.
The Tommies will play in the Summit League for all but three of their 22 varsity teams, including basketball. St. Thomas will play in the Pioneer League for football.
The NCAA's Division I council ruled in June that St. Thomas could make a formal request to waive reclassification rules for Division III schools seeking Division I membership that currently mandate a 12-year process with a stop in Division II.